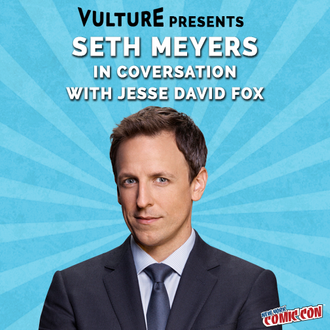 New York Comic-Con kicks off October 8, and for the second year in a row, Vulture is a part of it! Last year's NYCC saw Jada Yuan interview Jack Antonoff, and Abraham Riesman led a discussion on female fandom; and this year we're back with two new events that will give Vulture fans an inside look at the pop culture they adore.
On October 8, Riesman will return to the Comic-Con stage to lead a panel discussion on the twisted history of Harley Quinn, and on October 9, Jesse David Fox will sit down with Seth Meyers to discuss Meyers's rise from Chicago improviser to late-night host.

Tickets for Friday are sold out, but you can still buy passes for Thursday at the NYCC web site.