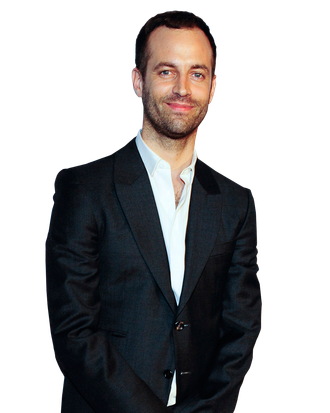 Photo: Amy Graves/WireImage
When it was announced in early 2013 that Benjamin Millepied would take over the Paris Opera Ballet from longtime director Brigitte Lefevre, something like a seismic wave hit the ballet world: Millepied was an accomplished choreographer, a former principal at New York City Ballet, and had founded a small troupe, the L.A. Dance Project, but he hardly seemed a shoo-in for one of the most visible and intimidating jobs in dance. Now, a year into his directorship, Millepied is choreographing a new ballet for the company and pushing it in new directions. On September 15, he'll debut a "third stage" for the company — a digital one, showcasing original films inspired by the Opera Garnier and its inhabitants. Millepied spoke to Vulture about surviving year one and creating the new project, and he let us debut one of the films, starring Lil Buck.
You're coming up on the end of your first year directing the company — how do you feel things are going so far?
Last year was really hard. They had the same director for 20 years and I came in and sort of had to feel my way. There's not much I haven't touched, from schedules to dancers' health to programming. It's been an interesting ride, trying to change the culture here. When I got here, there were really good dancers who were held back because maybe they didn't fit the whole ideal of how the body and the face and the neck should look — one girl, I'd say she's gorgeous, a fantastic dancer, they'd say she's weird-looking. I've tried to make them realize this is not okay. Now, the dancers are thinking as individuals, they're coming up to me — I feel like they're starting to embrace the change, and I'm excited to see them be challenged by the good Balanchine and classical ballets they'll be doing this season.
You're working on a new piece as well, with composer Nico Muhly. How has that been?
The title is Clear Loud Bright Forward — it's a little bit of a manifesto for what I'm trying to do at the Opera. I don't think I've ever worked this hard on a 32-minute ballet.  I feel like I'm improving and I'm excited about it.
You're only about a year into your directorship — why was creating this "third stage" important?
When I started L.A. Dance Project, I started producing films for the company, just to make dance films. The first big one we did with Alejandro Iñárritu. We invited this great director to come in and make a dance film with us. And I realized the Paris Opera…. it's mythical, the building of Garnier, all the history of the house — it's so fascinating. You walk in that building and it's incredible. When I got here the doors were closed shut; you could not get in unless you were doing a project there. There was no sense that it was open to artists to come in, just come and hang out, get to know the dancers, really no dialogue. For example, I'm starting now to really read a lot of new French fiction — well, who are the writers who come to the ballet? I would love to develop something with a French writer. The idea of having a third stage that's a digital platform was really to invite artists to come to the opera and get a sense that they can really create something here: work with the dancers, the music, the architecture, something. So that's what we started to do.
Eighteen films will premiere at once — do you have an idea of the direction you want the platform to go in?
It'll be totally original content; so far we've had many people, from visual artists to directors. I want them to feel they have carte blanche.  I think a lot of people will see these films who don't know about the ballet or music; the films will have a life of their own and be seen by a lot of people for reasons that may have nothing to do with the Paris Opera, but I think they have to do with the creativity we're trying to achieve, an open mind that will make people want to come to the theater.
How does the Opera management feel about the project?
Stéphane [Lissner, the Paris Opera's director] was excited about it — to make film with some artistic integrity, done by people with an actual idea or vision. One film in particular is about a dancer, it's almost like a small documentary, about her wanting to leave the company and why, and what she's thinking about, talking to her fellow dancers about it.  It's one of my favorites, by a young director, Arnaud Uyttenhove. Some people were like, why do you want to show a film about a dancer who wants to leave? I don't necessarily agree with her assessment of classical ballet, but the point is that it's a young dancer's voice. That's a voice in the company, and I felt it was great to just let that be.
This seems like a big project to take on in addition to all your other new responsibilities …
I had to bring in something to run it, to produce it, and be an artistic director — I can't do that and make ballets and run the ballet! It's just not possible! I'm involved in that I'm suggesting people to work with. But the person who came in is Dimitri Chamblas, who was actually my roommate in Lyon when I was 13. He's the one I made my first film with Lil Buck with, in L.A. for like $3 with one camera. He's living in Paris, and it just made so much sense to bring him on.
Speaking of Lil Buck, tell me a bit about the film he's in.
Wendy Morgan brought him to Garnier and one of the historical studios and made this interesting parallel with him dancing and creating all these poses, working from these poses reminiscent of the sculptures in the theater. She uses the architecture and the history of the court with Buck to this jazz soundtrack; it's a really good.
And you work with veteran Disney animator Glen Keane as well — how did you two hook up?
Glen and I met last year in San Francisco when I was there briefly working on a project with Google. He was in the studio next door working on an animation, which was set to music, and it was literally a girl who becomes a ballerina and dances on the stage of the Paris Opera. When I saw the animation, I literally had tears in my eyes. It was breathtaking; the shape, the quality of the movement, the way it jelled with the music, it was so packed with emotion. So Glen actually told me that when he made Tarzan, he lived in Paris while he was working on it and every day would walk in front of the Opera and he was fascinated by it. He wanted so badly to walk into this house and draw the dancers. Obviously I took care of that as soon as I could. So he made a short film, inspired by this one dancer in the company who looks like she should be in a Walt Disney movie.