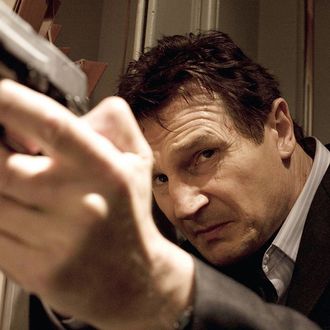 Liam Neeson in Taken.
Photo: 20th Century Fox
According to Variety, NBC has given a straight-to-series order to a Taken prequel series from Luc Besson. The show will reportedly follow the adventures of Liam Neeson's Bryan Mills, not only before the events of the first film, but also before he got married and had a daughter whom he would have to rescue in a succession of thrilling action sequences. Neeson himself is not expected to appear in the show. The show is being pitched as an opportunity for fans to see how Mills picked up his "particular set of skills" — but really, this is a Taken series with no Liam Neeson and no family in peril, so, basically, just a show about a guy punching people. Will that be enough to entice the franchise's core audience of excitable valets?