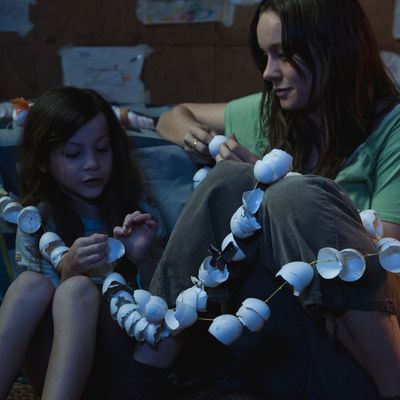 Photo: Caitlin Cronenberg
Every week between now and January 14, when the nominations are announced, Vulture will consult its crystal ball to determine the changing fortunes in this year's Oscar race. Check back every Friday for our Oscar Futures column, where we'll let you in on insider gossip, confer with other awards-season pundits, and track industry buzz to figure out who's up, who's down, and who's currently leading the race for a coveted Oscar nomination.
Best Picture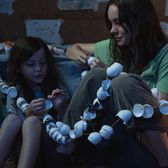 Room
This kidnap drama made a big splash at the Toronto Film Festival, where it picked up the People's Choice Award, an audience-voted trophy that has recently gone to major Oscar winners and contenders like 12 Years a Slave, Slumdog Millionaire, and The King's Speech.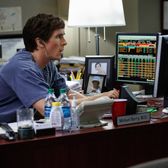 The Big Short
Adam McKay's financial-crisis dramedy — featuring a murderer's row of A-listers in bad wigs, including Christian Bale, Ryan Gosling, Brad Pitt, and Steve Carell — is one of the season's brand-new arrivals, and it will now close out AFI Fest with the hopes of landing in the unsettled Oscar field. Will voters take this change-of-pace effort from the director of Step Brothers and Anchorman seriously?
Current Predix
Brooklyn; Carol; The Danish Girl; Inside Out; Joy; The Revenant; Room; Spotlight; Steve Jobs; Youth
Best Director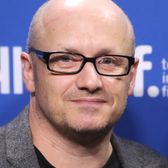 Lenny Abrahamson, Room
Even when the big Toronto winner didn't then take home the Best Picture Oscar — like Silver Linings Playbook, Precious, and The Imitation Game — it could still count on a raft of nominations, including an assured Best Director nod. Accordingly, we've moved talented Room helmer Lenny Abrahamson onto our short list in this category.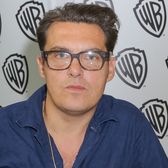 Joe Wright, Pan
What has happened to this talented director, who earned significant Oscar nods for his first two features, Pride & Prejudice and Atonement, but is now making the misbegotten franchise wannabe Pan? The Peter Pan prequel hasn't yet opened here, but it's already gotten scathing reviews: Variety called it "depressingly dour" and "joyless"; while The Hollywood Reporter noted that Pan's title will "undoubtedly seem like a self-fulfilling prophecy" for critics.
Current Predix
Larry Abrahamson, Room; Danny Boyle, Steve Jobs; Alejandro González Iñárritu, The Revenant; Tom McCarthy, Spotlight; David O. Russell, Joy
Best Actor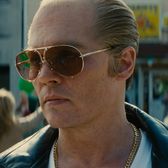 Johnny Depp, Black Mass
Depp's gangster drama opened to a decent number this past weekend, and many pundits think the 52-year-old actor could earn another Oscar nomination for it. Certainly, Depp is the best he's been in quite a while … but the movie itself will have to show staying power for months if Depp wants a shot against several even flashier contenders coming down the pike.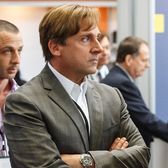 Steve Carell, The Big Short
As one Oscar-contending ensemble submits all of its actors in the supporting category — that'd be Spotlight, where Mark Ruffalo and Michael Keaton could easily land nominations — it emerges that The Big Short is doing things a little differently: Everyone in its stacked cast is being positioned for a supporting nod except for Steve Carell, who will go lead. Does this suggest that last year's Oscar nominee has the movie's big emotional arc?
Current Predix
Michael Caine, Youth; Leonardo DiCaprio, The Revenant; Michael Fassbender, Steve Jobs; Eddie Redmayne, The Danish Girl; Géza Röhrig, Son of Saul
Best Actress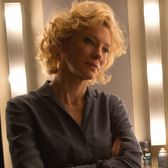 Cate Blanchett, Truth.
You've got to think that Sony Pictures Classics will be pushing Blanchett's performance hard — especially after she earned glowing notices in Toronto for her work here as a disgraced 60 Minutes producer — but it was awfully odd that three weeks out from release, SPC still hadn't released a trailer for its major Oscar contender. Now that it's finally out, let the Blanchett vs. Blanchett battle begin!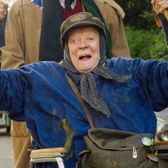 Maggie Smith, The Lady in the Van.
The two-time Oscar winner may be a dark-horse threat in this category: Her work as an ornery homeless woman in The Lady in the Van is said to be so strong that the studio just set an awards-qualifying release.
Current Predix
Cate Blanchett, Carol; Brie Larson, Room; Jennifer Lawrence, Joy; Charlotte Rampling, 45 Years; Alicia Vikander, The Danish Girl
Best Supporting Actor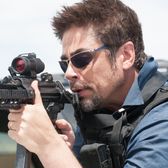 Benicio Del Toro, Sicario
This drug-war thriller opened strongly in limited release, just as producers announced plans to pursue a spinoff centered solely on Del Toro's ambiguous hit man. The Oscar-winning actor will also benefit from the fact that as Sicario comes to a close, he practically seizes the lead role from Emily Blunt, coming to the fore in the film's last two powerhouse scenes.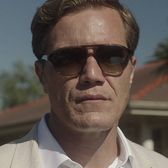 Michael Shannon, 99 Homes
The New York Times went wild for Shannon's work as a real-estate shark in this drama, calling him the film's "supernova, its black hole, its avatar of cosmic disorder." I'm not sure that 99 Homes has much of an awards-season shot beyond the very fine Shannon, but with reviews like that, he could pick up some steam.
Current Predix
Benicio Del Toro, Sicario; Robert De Niro, Joy; Idris Elba, Beasts of No Nation; Seth Rogen, Steve Jobs; Mark Ruffalo, Spotlight
Best Supporting Actress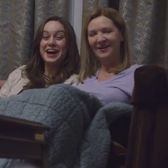 Joan Allen, Room.
The strong showing for Room in Toronto bodes well for Allen, who enters the film at its halfway mark as the mom of kidnap victim Brie Larson. Allen has been nominated for three Oscars, though her most recent bid was 2000's The Contender; 15 years later, she may be ready for a golden comeback.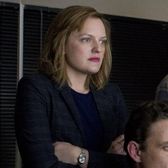 Elisabeth Moss, Truth.
We're happy that Moss is booking roles right and left after the end of Mad Men, but don't get too excited by her presence in that Truth trailer: Even though she's playing one of the characters who works closely with Cate Blanchett, Moss has only got a handful of lines.
Current Predix
Jane Fonda, Youth; Jennifer Jason Leigh, The Hateful Eight; Rooney Mara, Carol; Rachel Weisz, Youth; Kate Winslet, Steve Jobs