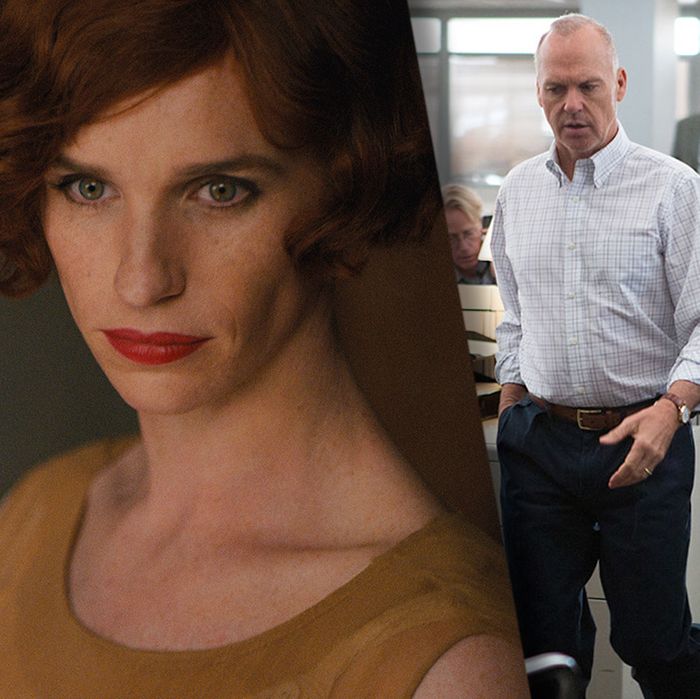 Every week between now and January 14, when the nominations are announced, Vulture will consult its crystal ball to determine the changing fortunes in this year's Oscar race. Check back every Friday for our Oscar Futures column, where we'll let you in on insider gossip, confer with other awards-season pundits, and track industry buzz to figure out who's up, who's down, and who's currently leading the race for a coveted Oscar nomination.
Best Picture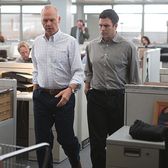 Spotlight
I don't think this smart and satisfying journalism drama is a lock to win yet — we won't know that until some of this year's few remaining contenders unspool, like The Revenant and Joy — but of the films so far screened, it's by far the best positioned for Best Picture. Still, this is a very modest movie, so will a film with more flash come along to unseat it?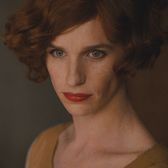 The Danish Girl
I suspect that regular audiences and Academy members will actually respond better to this handsomely mounted drama than some of the critical cognoscenti at film festivals; the press, in particular, seem to have seized this moment to take swings at the film's Oscar-winning director, Tom Hooper. Maybe it was best to clear those heated reactions out of the way first, so The Danish Girl can now feel like an underdog, rather than a perfectly considered piece of Oscar bait.
Current Predix
Brooklyn; Carol; The Danish Girl; Inside Out; Joy; The Revenant; Son of Saul; Spotlight; Steve Jobs; Youth
Best Director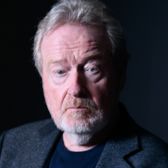 Ridley Scott, The Martian
The Academy loves a comeback, and though Ridley Scott has always been considered a top-tier director, Toronto Film Festival debut The Martian reps an unexpected late-career high after several critical misfires. Still, when it comes to septuagenarian directors who've made big-budget sci-fi movies spurring Oscar talk, we're still pulling for Mad Max: Fury Road helmer George Miller.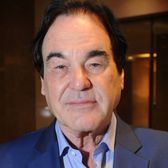 Oliver Stone, Snowden
Not long After Laura Poitras made an Oscar-winning documentary about NSA whistle-blower Edward Snowden, could Stone's take on the material (starring Joseph Gordon-Levitt) prove just as enticing to voters? It's a moot point for now, since Open Road (which will be putting its muscle behind Spotlight) just bumped Snowden to next year.
Current Predix
Danny Boyle, Steve Jobs; Todd Haynes, Carol; Alejandro González Iñárritu, The Revenant; Tom McCarthy, Spotlight; David O. Russell, Joy
Best Actor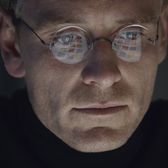 Michael Fassbender, Steve Jobs
Fassbender's work as the late Apple legend impressed audiences at the Telluride Film Festival, and since the Weinsteins aren't doing much to tout their coming Macbeth (with Fassbender and Marion Cotillard), this is Fassy's horse to back. Let's see if he can keep up the momentum when Steve Jobs soon hits the New York Film Festival.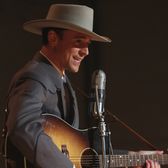 Tom Hiddleston, I Saw the Light
Hiddleston's work as country crooner Hank Williams in this biopic was praised, but the film itself left Toronto moviegoers scratching their heads this past week.
Current Predix
Michael Caine, Youth; Leonardo DiCaprio, The Revenant; Michael Fassbender, Steve Jobs; Eddie Redmayne, The Danish Girl; Géza Röhrig, Son of Saul
Best Actress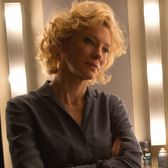 Cate Blanchett, Truth.
Blanchett's got the very definition of a Champagne problem this year: After her work in the lesbian romance Carol wowed viewers at Cannes this summer, she galvanized Toronto audiences with her work as a disgraced 60 Minutes producer in Truth. Oscar rules don't let an actress compete against herself in the same category, so it'll be interesting to see how this one shakes out.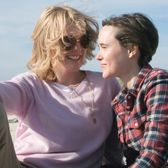 Julianne Moore, Freehold.
Don't expect last year's big winner to two-peat: The gay-rights drama Freeheld underwhelmed at its Toronto premiere.
Current Predix
Cate Blanchett, Carol; Jennifer Lawrence, Joy; Brie Larson, Room; Charlotte Rampling, 45 Years; Alicia Vikander, The Danish Girl
Best Supporting Actor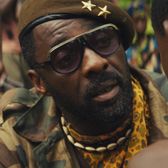 Idris Elba, Beasts of No Nation
Are we on the verge of another #OscarsSoWhite fiasco? This year's acting lineup is looking awfully pale right now, but hopefully Elba's ferocious work as an African warlord will cut through the clutter and earn him the first Oscar nomination he so richly deserves. To my mind, he's by far the best thing about the movie.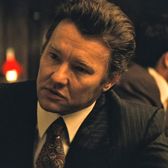 Joel Edgerton, Black Mass
Good-but-not-glowing reviews for Black Mass may ultimately inhibit Johnny Depp's chances in the Best Actor race, but in the more unsettled Best Supporting Actor category, I suspect Joel Edgerton may have a shot for his strong work as a compromised FBI agent. It helps, too, that Egerton's The Gift was a well-received adult hit this summer.
Current Predix
Robert De Niro, Joy; Idris Elba, Beasts of No Nation; Seth Rogen, Steve Jobs; Mark Ruffalo, Spotlight; Mark Rylance, Bridge of Spies
Best Supporting Actress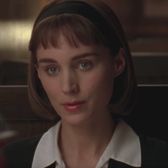 Rooney Mara, Carol.
Word came down this week that the Weinsteins will push Cate Blanchett as a lead for Carol and slot Rooney Mara for supporting, something I'm convinced is only happening because the romance in this period drama is same-sex. Still, if Academy voters accept this piece of primo category fraud instead of bumping both women into the lead race where they belong, then Mara immediately becomes the front-runner.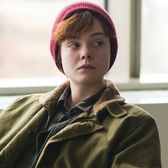 Elle Fanning, About Ray.
After earning just so-so notices at Toronto, this dramedy starring Fanning as a trans teen has been indefinitely delayed by the Weinsteins, and I think a release this year is unlikely.
Current Predix
Jane Fonda, Youth; Jennifer Jason Leigh, The Hateful Eight; Rooney Mara, Carol; Rachel Weisz, Youth; Kate Winslet, Steve Jobs