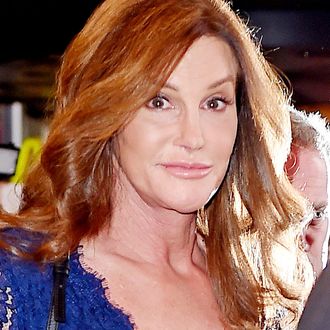 Caitlyn Jenner.
Photo: NCP/Star Max/Getty Images
The AP reports that prosecutors won't press charges against Caitlyn Jenner for her involvement in a February 7 car crash on the Pacific Coast Highway that killed 69-year-old Kim Howe and injured seven others. They said that there wasn't enough evidence for a conviction. At the time, Jenner's SUV crashed into two other cars, pushing one of them into oncoming traffic. After the accident, the police determined that there was enough evidence to support vehicular manslaughter, and the case was sent to the district attorney's major crimes division. Jenner's attorney, Blair Berk, released a statement that said, "We are heartened the district attorney has agreed that even a misdemeanor charge would be inappropriate. A traffic accident, however devastating and heartbreaking when a life is lost, is not necessarily a criminal matter." 
Regardless, this doesn't mean that Jenner is off scot-free. Jenner still faces two civil suits: One from Howe's stepchildren seeking unspecified damages, and another personal-injury suit from Jessica Marie Steindorff, a driver who was injured in the crash.