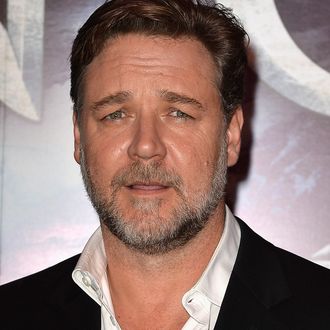 Russell Crowe.
Photo: Pascal Le Segretain/2014 Getty Images
Variety reports that Russell Crowe is set to star in the historical drama In Sand and Blood. The movie, backed by IM Global, takes place in 19th century Africa and echoes historian Dean King's Skeletons on the Zahara: A True Story of Survival. King's work seemingly retells the true story of Captain James Riley, who penned a memoir in the early 1800s after he and his crew — who'd been shipwrecked off the coast of the western Sahara — were captured and enslaved, and then ultimately resold to (read: saved by) Europeans. Ronan Bennett reportedly is writing the script and Luc Roeg is producing; other personnel and logistical details are unavailable at the moment.
But ever the worker, Crowe's already getting into the role:
Hopefully, he'll produce a new one of these.