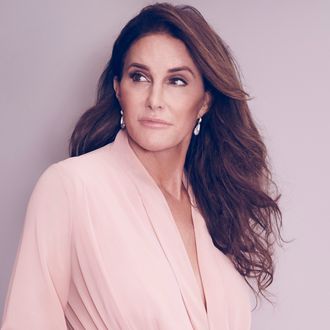 Photo: E! Entertainment/2015 E! Entertainment Media, LLC
Caitlyn Jenner's E! docuseries may be moving closer to a second season. Earlier today, BuzzFeed reported that the network has already renewed I Am Cait, and suggested a new season could be on the air as soon as March. An E! spokesperson declined to comment on the future of the show or the report, telling Vulture there was "nothing to confirm" at this point. Why the silence from E!? Two people familiar with the situation tell Vulture that, despite BuzzFeed's definitive reporting of a renewal, E! actually has not yet made the decision to officially green-light season two and instead has only started discussions with I Am Cait producer Bunim-Murray and the Jenner camp about what the creative direction of a second season would be.
That's a positive sign — networks usually don't bother with such talks if they aren't at least somewhat interested in moving forward with a show — but it's not the same as a renewal. Ratings-wise, E! execs were likely happy about the audience response to the show. Despite some falloff from the highly rated premiere, the show averaged 1.3 million adult viewers under 50 once DVR data was factored in, a strong number for an unscripted show (and many scripted ones, too). The show recently ended its eight-episode first season, which documents Jenner as she adjusts to her new life as a woman.