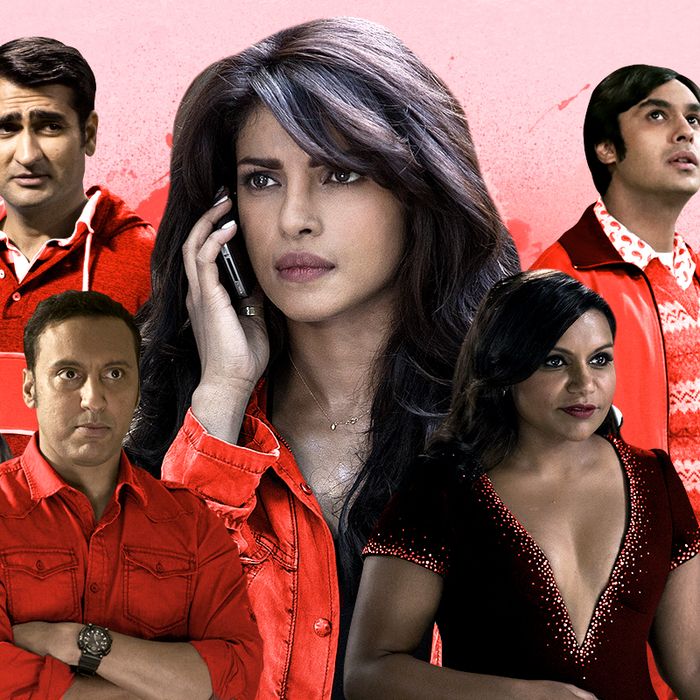 Photo-Illustration: Maya Robinson and Photos by FOX, HBO, ABC, CBS and Hulu
Priyanka Chopra may be the first Bollywood biggie to take center stage on the small screen Stateside, but she's hardly the only actor of South Asian descent to make a dent in Hollywood. Vulture rounded up some of the brown folks taking to the small screen these days as way more than your geeky sidekick, along with their two cents on being an actor of color in the industry.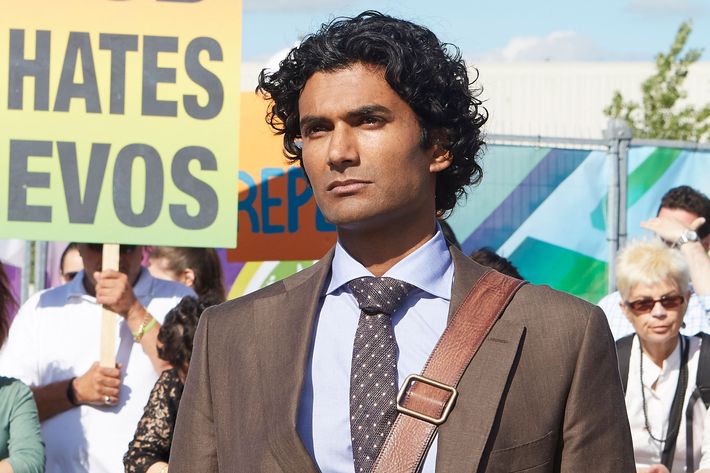 Sendhil Ramamurthy, Heroes Reborn
Ramamurthy made sci-fi fans swoon on the original Heroes, and he'll no doubt do the same on NBC's reboot, where he reprises his moody scientist Mohinder Suresh. In the five years since the first series wrapped, Ramamurthy's split his time on Covert Affairs, The Office, and Beauty & the Beast, typically playing characters that weren't originally meant to be cast as South Asian. Ramamurthy has said that finding strong, diverse characters is slim pickings. "Since Heroes started, I've probably had about 15 or 16 film scripts sent to me with Indian characters, and out of those, maybe one was good." But he's had better luck playing more ethnically diverse roles. "Now I'm getting a lot of scripts that have nothing to do with being Indian, and I think that's amazing."
Latest role: Mohinder Suresh on Heroes Reborn. 
Previous roles: Covert Affairs, The Office, CSI: Miami, Beauty & the Beast.
Years in Hollywood: 15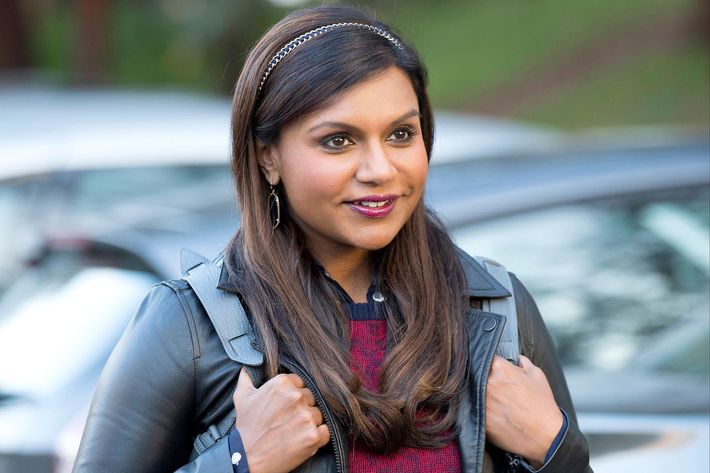 Mindy Kaling, The Mindy Project
Perhaps the best-known actor of Indian descent, Kaling honed her comedy chops as a writer-actor — playing the beloved Kelly Kapoor — on The Office for more than a decade before immortalizing herself as Mindy Lahiri on her eponymous show, which recently shuffled over to Hulu. Kaling has frequently been criticized for her casting choices on the show, specifically their lack of diversity, to which she's responded, "I'm a fucking Indian woman who has her own fucking show," then allowing, "I have a great job, a great life, and a great responsibility, like Spider Man. I have to do more, and that's fine. I'm excited about it."
Latest role: Writer, producer, and star of The Mindy Project, on which she plays a quirky, romantically challenged ob-gyn.  
Previous roles: The Office.
Years in Hollywood: 13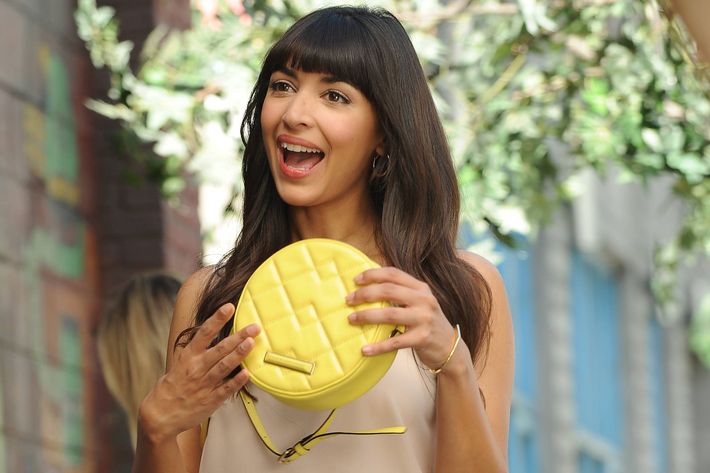 Hannah Simone, New Girl
As New Girl BFF Cece, Simone — who's Indian, German, and Greek — steals scenes with her perfect timing. Her small-screen success came as a surprise to the actress, who grew up between Canada, Cyprus, and India, studied international relations, and worked for the U.N. before hitting Hollywood. "Growing up, I remember watching TV and I didn't see a lot of people who looked like me, especially someone who passed as a glamorous model on a mainstream TV show," Simone has said. "I do feel there's a shift in American television. Women are no longer being defined by where they were born or their color. That's huge."
Latest role: Cece on New Girl .
Previous roles: A model turned TV host, pre–New Girl, Simone did time on HGTV Canada's Space for Living, MuchMusic, and SyFy's WCG Ultimate Gamer.
Years in Hollywood: 10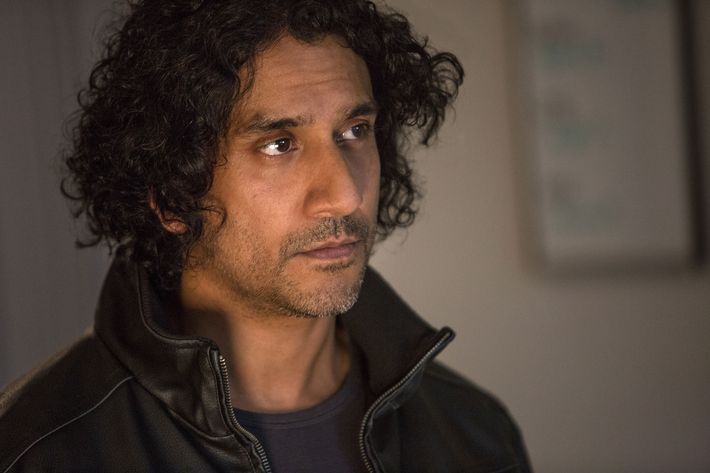 Naveen Andrews, Sense8
Fans will remember Andrews from turns in The English Patient and Lost, but cult interest in the Wachowski sibs' global sci-fi Netflix drama Sense8 has no doubt further raised his profile. Despite his success, it's been a tough road, and over the course of a decades-long career, Andrews has been very vocal about racism in Hollywood. "It is not easy to get parts in mainstream films for most people of color," he told The Guardian in 2007. "Hollywood and British writers are not writing parts for us, or the directors are not interested in casting us in parts that are color-blind."
Latest role: Secretive spiritual guide Jonas Maliki on Netflix's Sense8.
Previous roles: The English Patient, Lost, Once Upon a Time in Wonderland, countless indie films.
Years in Hollywood: ~25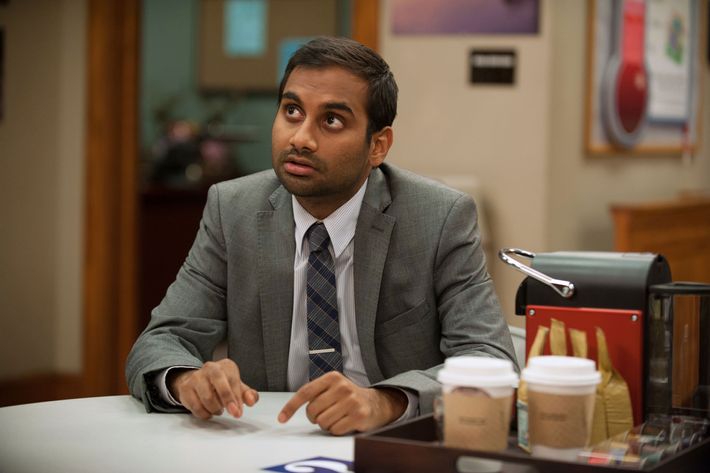 Aziz Ansari, Master of None
South Carolina native Ansari — whose family hails from the Tamil Nadu region of India — spent six years as the dapper but doofy Tom Haverford on Parks & Recreation, but he was well known on the comedy circuit before that as one of the stars of the MTV sketch hit Human Giant. He's also an Apatow darling, and frequently does stints in films like I Love You, Man, Funny People, and 30 Minutes or Less. Before locking November's semiautobiographical Netflix comedy Master of None, exec-produced by Parks co-creator Mike Schur, Ansari also did two Netflix-exclusive stand-up shows and released a book of autobiographical essays, Modern Romance, in June. "I don't think anything held me back because of my ethnicity, because my view was always, if I just do good shit, it'll be fine," Ansari told Vulture in March. "I remember early on, Eugene Mirman told me, 'If you're killing, people are gonna book you. That's all that really matters.' And that's true. Sometimes I would get asked to do 'Asian shows' where they would have certain themes, or there would be a 'diversity showcase.' And I'm like, whatever, man, put me up against the white people, I'll destroy them. I don't need to be separated. I'm not doing weird comedy, I'm just doing jokes like everyone else."
Current role: Playing a version of himself on Master of None, debuting November 6 on Netflix.
Previous roles: Parks and Recreation, Human Giant, Flight of the Conchords, Scrubs, Bob's Burgers.
Years in Hollywood: 11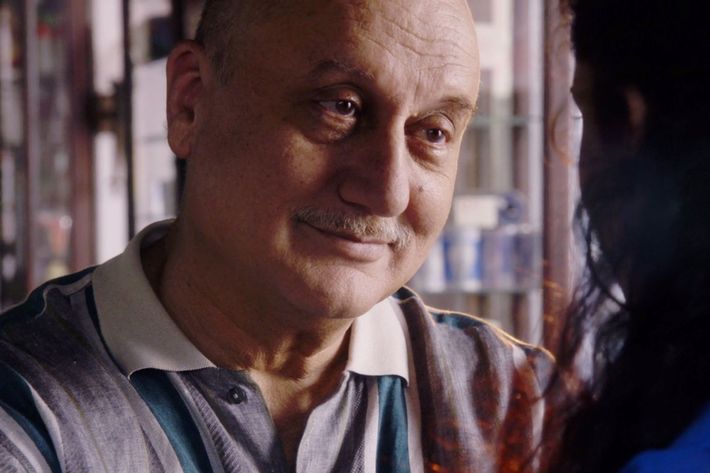 Anupam Kher, Sense8
A relative newcomer to Hollywood, Kher is a 40-year vet of Indian cinema, where he's largely known for playing meaty comedic and character roles. These days, the 60-year-old actor also hosts his own talk show for Indian TV. In his relatively short time Stateside, he's managed to make an impression, rubbing shoulders with pals like Bradley Cooper and Robert De Niro at De Niro's recent birthday bash. And he's planning to open a New York branch of his acting studio, The Actor Prepares. I hate to use [the term] Bollywood," the actor has said. "We have coined a word similar to Hollywood. Our industry is [the] Hindi film industry and it has the potential to take over any industry in next 10 years."
Latest role: Proud papa Sanyam Dandekar on Netflix's Sense8.
Previous roles: Bend It Like Beckham, Silver Linings Playbook.
Years in Hollywood: 11
Kumail Nanjiani, The Grinder
Nanjiani admits that most people he runs into simply know him as Dinesh, the sardonic tech geek he plays on HBO's Silicon Valley. But the Karachi-born actor is also a stand-up comic with his own long-running show, The Meltdown With Jonah and Kumail. He also runs video game and X-Files podcasts with his wife, writer-producer Emily V. Gordon. "The representation of brown people on TV has changed quite a bit," Nanjiani told NPR this summer. "I actually saw Kal Penn tweeted a few days ago he said that somebody congratulated him on Silicon Valley, and I was like, 'Okay, good. Now you know how it has been for me for the last ten years.'"
Latest role: Dinesh on HBO's Silicon Valley, upcoming turns on The Grinder and the X-Files remake.
Previous roles: Portlandia, Life As We Know It, Burning Love.
Years in Hollywood: 7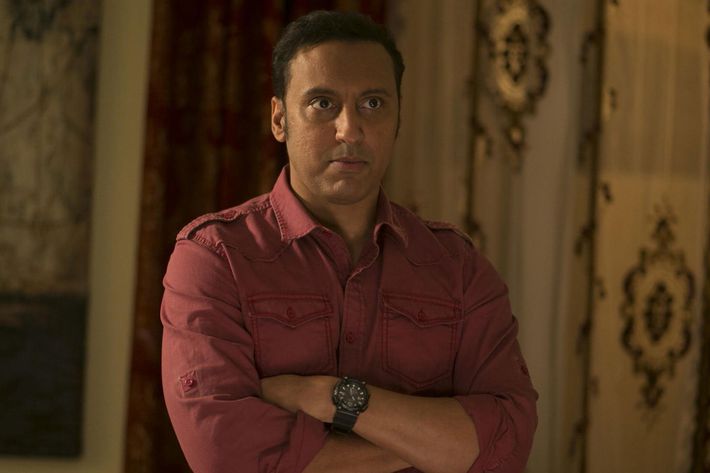 Aasif Mandvi, The Brink, The Daily Show
Best known from his long-running stint as a correspondent on The Daily Show, Mandvi has had a long career on TV, including roles on ER and Jericho. HBO's The Brink sees Mandvi playing a powerless Pakistani driver to Jack Black's egotistical American diplomat. Mandvi will return for the new incarnation of The Daily Show With Trevor Noah, and he's co-producing a web series called Halal in the Family. The themes he addresses onscreen usually harken back Mandvi's own experiences as a Muslim-Indian kid growing up in the U.K. and United States. "Sometimes I describe myself as a turducken — an Indian baby wrapped in an English schoolboy wrapped in an American adult," he told the New York Post earlier this year. "This was useful on The Daily Show because I was able to tell stories [as an American and] as an outsider at the same time."
Latest role: The Brink and The Daily Show.
Previous roles: ER, Jericho, Spider-Man 2, The Proposal, Ruby Sparks, The Internship, Million Dollar Arm.
Years in Hollywood: 25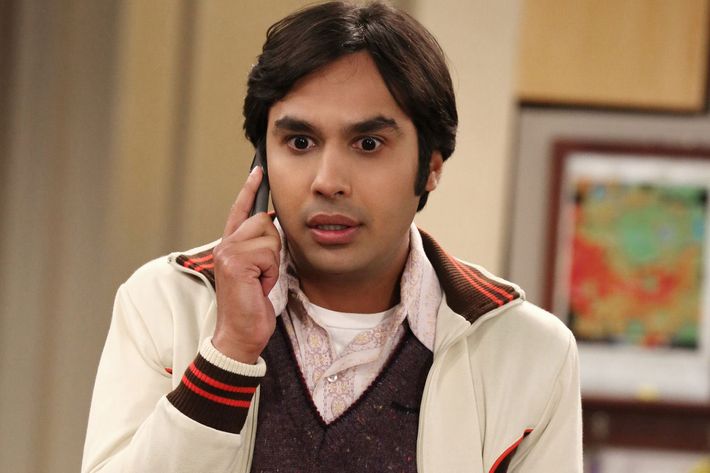 Kunal Nayyar, The Big Bang Theory
As female-phobic astrophysicist Raj on The Big Bang Theory, Nayyar has been mining his Punjabi upbringing for laughs since 2007. But the New Delhi–raised actor pulls no punches in his new book of autobiographical essays, Yes, My Accent Is Real: And Some Other Things I Haven't Told You, in which he talks about his rise to fame, dating, and his big fat Indian wedding. Despite his Big Bang success, there is one career goal still high on the actor's list: a Bollywood film. "I've been incredibly lucky, but it's never easy to be an actor, whether you're white or you're black or you're yellow or you're blue," Nayyar has said. "If a role calls for an Indian, there are going to be 20 other Indians in that waiting room with you. It can be frustrating, because why can't I play a David? Because my skin is brown, I have to play Raj? Why can't I be the high school quarter- back or the lawyer, rather than the geek or the doctor? I think that's going to change."
Latest role: The Big Bang Theory.
Previous roles: Sanjay and Craig, Sullivan and Son.
Years in Hollywood: 8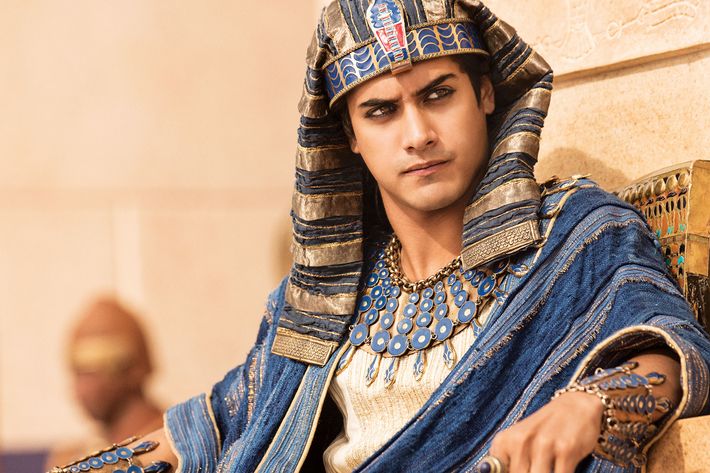 Avan Jogia, Tut
Fans will remember Canadian actor Jogia from his Nickelodeon smash Victorious and his role as a troubled teen accused of murder on ABC Family's Twisted. But indie darling Jogia — who's recently snagged roles in I Am Michael, 10,000 Saints, and Shangri-La Suite — was also the swoon-worthy centerpiece in the Spike TV mini-series TUT, alongside none other than his acting idol, Ben Kingsley, who also has some South Asian ancestry. For his ABC Family drama Twisted, Jogia told Parade, "They changed [the character's race] after they brought me on. It's an interesting thing — it's not very common yet on TV, but I think that's changing. It's becoming less of this uncharted territory. It's much less of a thing than it was even five years ago. [When] I did Aliens in America, [race] was the central focus. It was the point of the show. But this is very much not that. It's just displaying the very modern family."
Latest role: Spike TV's TUT mini-series.
Previous roles: Aliens in America, iCarly, Caprica, Victorious, Twisted.
Years in Hollywood: 10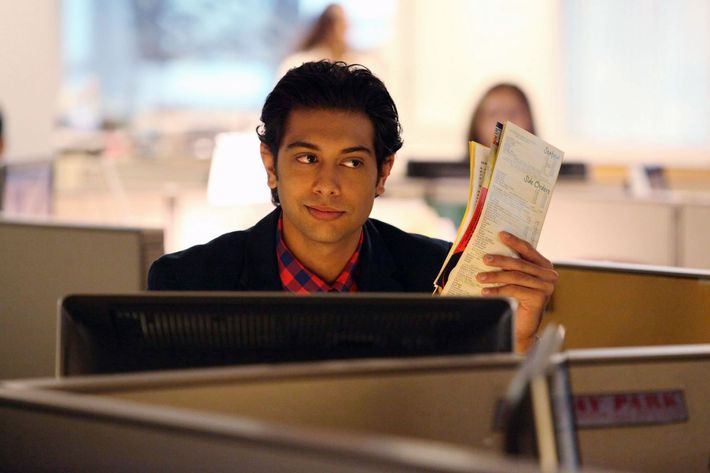 Abhi Sinha, Chasing Life
Mumbai-born and Pittsburgh-raised, Sinha plays eager newspaper journalist Danny Gupta on ABC Family's tearjerking drama Chasing Life — fitting because the actor was studying to be a sports journalist at USC before the acting bug bit. And while he's enjoying his comic turn on a show about cancer, Sinha still thinks Hollywood has a long way to go. "You know, at this point as an actor, I'll literally take what I can get, whatever I can sink my teeth into," Sinha has said. "I just feel that I'm lucky that this role [as Danny] isn't stereotypical. I do feel like 80 to 90 percent of them are. I take the responsibility on myself as an actor to show Hollywood, if you will, that not every Indians [sic] are as stereotypically-cut as you may see them."
Latest role: ABC Family's Chasing Life.
Previous roles: Rizzoli & Isles, Bones, Greek, The Social Network, In Time.
Years in Hollywood: 10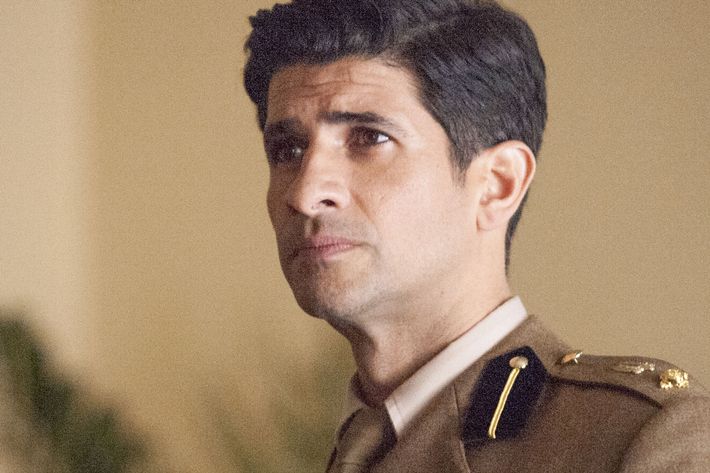 Raza Jaffrey, Code Black
Brit actor Jaffrey — whose dad is Indian and mom is English — got his start on the U.K. hit EastEnders before doing the BBC spy drama Spooks. But he's best known Stateside as the cranky boyfriend on Smash and Pakistani colonel Aasar Khan on Homeland. The Royal Shakespeare Company–trained actor has made his mark on British theater but tanked Stateside in the short-lived Broadway musical Bollywood Dreams. These days, he's playing a hot but harried doc on Code Black, premiering tonight on CBS. "I am very proud of having mixed-race heritage," Jaffrey told U.K.'s The Standard on being labeled an "Asian" actor. "Being a product of those two cultures and being relatively well adjusted is something to talk about as well as being black or Asian or white."
Current/latest role: Code Black.
Previous roles: EastEnders, Spooks, Smash, Once Upon a Time in Wonderland, Elementary, Homeland.
Years in Hollywood: 15
Also on TV in recent years: Irfan Khan, In Treatment; Danny Pudi, Community; Parminder Nagra, The Blacklist, NCIS: Los Angeles; Archie Punjabi, The Good Wife; Kal Penn, a bunch of canceled stuff; Dev Patel, The Newsroom; Nimrat Kaur, Homeland; Suraj Sharma, Homeland; Sarita Choudhury, Homeland.