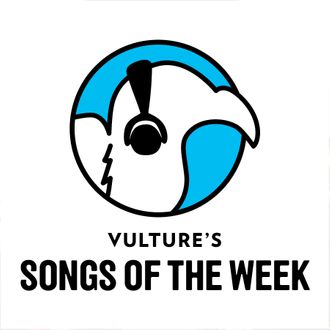 Every week, members of the Vulture staff highlight the best new music of 2015. If the song is worthy of your ears and attention, you will find it here. Read our picks below, share yours in the comments, and subscribe to the Vulture 2015 Playlist for a comprehensive guide to the year's best music.
Ben Folds and yMusic, "I'm Not the Man"
The artists of the New York classical ensemble yMusic amplify this song to something we haven't heard from Ben Folds before. Their vocals and sumptuous interludes give the band's stripped-down piano arrangements a robust grandeur. A perfect addition to Folds's recent foray into classical music. —Eric King (@erickingdavid)
Kehlani and Charlie Puth, "Hotline Bling"
Drake quietly dominated the summer. He's on such a level of cultural ubiquity that he can turn a diss track into a charting hit ("Back to Back") and sneak one-offs onto his Beats 1 radio show that instantly go viral. "Hotline Bling" happens to be one of the biggest viral hits of his career so far, so much so that there are T-shirts and hats with its cover art all over Tumblr, and his Toronto counterpart, Alessia Cara, immediately covered it. Now two of the year's biggest breakout stars, Kehlani and Charlie Puth, have joined forces to turn it into a heartfelt duet. —Dee Lockett (@Dee_Lockett)
Kelela, "Rewind"
After finding widespread acclaim two years ago with her Cut 4 Me mixtape, Kelela hasn't been in a rush to offer more. She promised to put out another EP earlier this year, after releasing the sensual "A Message," but that won't happen for another month. Until then, she's gifted us with "Rewind," another Kingdom-produced dance-heavy blessing that would've torn up the club had it been released in the late '80s. —DL
Natasha Kmeto, "Your Girl"
On this Portland-based solo electronic act's striking debut, Crisis, her breathy, sensual vocals hover confidently over ominous beats. On "Your Girl," Kmeto showcases a different side of her voice, one that's more vulnerable and high on emotional depth. Her sophomore follow-up, Inevitable, is out on September 18. —Lauretta Charlton (@laurettaland)

Kygo feat. Ella Henderson, "Here for You"
"Here for You" gives us the same tropical house vibes we know so well from Kygo's hits "Stole the Show" and "Firestone," but they're more mellow. The putter-patter of xylophones trips fantastically as Ella Henderson reminds us of her soothing vocal authority. I'd venture to guess this one is already in a few "Music for Blazing" playlists. —EK
Troye Sivan, "Fools"
Troye Sivan may be a total "who?" to you, but I guarantee at least one teen you know is one of his 3.5 million subscribers. The YouTube star doubles as a pop-music hopeful, and his new EP just got the Taylor Swift co-sign. But Swift isn't just collecting another "friend." This kid's got the talent to warrant his legions of fans. He fits in with synth pop's new class, right beside Years & Years and Halsey, except his production has the same hip-hop undertones of Flume. I detect a tease of a "Grindin'" sample on the explosive "Fools," which is just one of the many reasons it's excellent. —DL
Travi$ Scott feat. Kanye West, "Piss on Your Grave"
This 23-year-old, whose full-length studio debut album, Rodeo, dropped on Friday, has positioned himself as one of the most uncontrollable forces in rap music today. "Antidote," a song so drugged-out it will dilate your pupils, is the strongest track on Rodeo, but I've also been zoning out to the heavy distortion on "Piss on Your Grave." Rumor has it the song is a revamped version of another collaboration between Kanye West and Paul McCartney that was jettisoned. —LC

Skylar Spence, "I Can't Be Your Superman"
Just because Skylar Spence is no longer Saint Pepsi (hey, you can't jack a soda company's namesake forever) doesn't mean his music isn't as much of a breath of fresh air as ever. In another industry (or country, maybe), his latest, "I Can't Be Your Superman," would've been easy summer heat. It's the freshest take on modern disco he's ever come up with, though Chic's mark is all over it. So, for now, we'll just have to accept it as an autumn banger and begin the countdown to his debut album, which drops September 18. —DL
Unwound, "Demons Sing Love Songs"
When given the chance to sing the praises of Numero Group, I will. This superb Chicago-based archival record label is responsible for excellent compilations and reissues (Bedhead 1992-1998), cultural ephemera (The Best of the Best Show), as well as beautifully packaged sonic revivals (Numero 007 Eccentric Soul: The Deep City Label). They do excellent work. Buy everything. This week they've reissued two studio albums, Challenge for a Civilized Society and Leaves Turn Inside You, by '90s post-rockers Unwound, a band that dances between the seditious angst of hard-core outfits like Fugazi and the disaffected charm of their lesser-known Louisville, Kentucky, predecessors Slint. —LC
Do you like good music? Of course you do! Subscribe to Vulture's 2015 Playlist to hear the new music we're listening to every week.