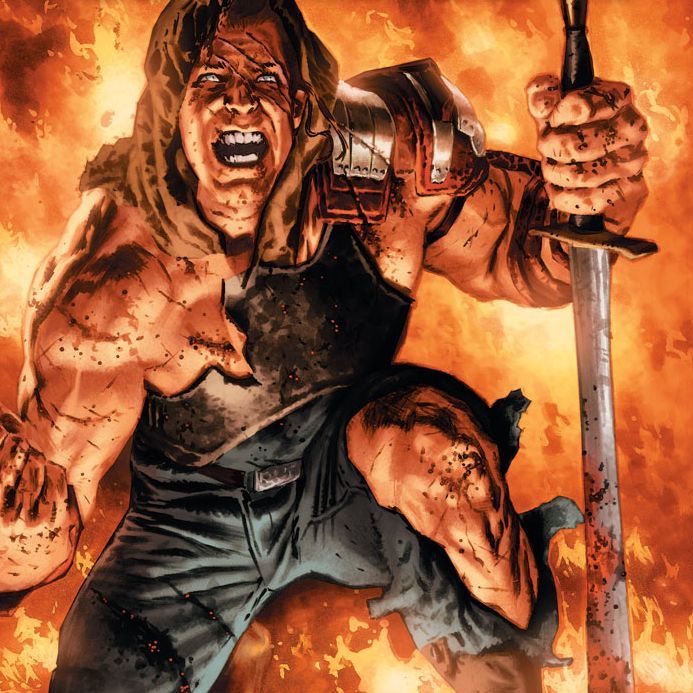 There are a lot of comic books on the market right now, but none have titles quite as metal as Valiant Entertainment's upcoming Wrath of the Eternal Warrior. Just let those words wash over you for a moment and think about the blood, blades, and screaming that the series could contain. What you probably didn't imagine was sweetness and sensitivity — but there's plenty of that, too. Wrath of the Eternal Warrior will follow the continuing adventures of Gilad Anni-Padda, a 5,000-year-old warrior sworn to defend Earth itself against threats both conventional and supernatural. Despite the fact that folks call him "the Eternal Warrior," he's actually a very nice man who somehow still believes humans are fundamentally good.
He's joined in that optimistic belief by the man writing the series, Robert Venditti. Venditti has been an integral part of Valiant ever since the company — initially formed and subsequently destroyed in the 1990s — underwent an against-all-odds resurrection in 2012. (For more about Valiant's complicated history, check out our feature about the company from earlier this year.) His primary duty has been writing the company's flagship series, X-O Manowar (a thrillingly bizarre tale about a Visigoth who is captured by aliens, steals a living suit of armor, and ends up time-displaced in the present day), but along with artist Raul Allen, he's adding Wrath to his résumé in November. Vulture caught up with Venditti to chat about avoiding history pedants, frying eggs on axes, and the grim prospect of waking up every morning for five millennia. And Vulture has exclusive, lettered pages from the first issue! Gaze and read, warriors.
Here's a question that's vexed me while reading Valiant comics: Why does the Eternal Warrior, a guy who's had to incorporate himself into countless different eras, still dress like some kind of early-European peasant, with a cape and a hood and all that?
I'll use his axe as an example of why. If you look at the concept of an axe from a modern perspective, you'd say it's a primitive tool. But he's someone who's lived thousands of years, right? He knows what the axe is, beyond what you and I do, because we live in a world where we don't need axes anymore. But he knows the axe isn't just a weapon. You can turn it over and use the heel as a hammer. You can chop down trees and make a shelter with it. You can polish it and use it as a signal mirror. You can heat the blade in a fire and fry an egg on it. You know what I'm saying? There are a million things you can do with an axe that you cannot do with a gun or a knife or any other thing. He knows this because he's lived it, and he knows how versatile the axe is. He recognizes that what seems outdated to us is actually extremely utilitarian for him, because he hasn't lost the knowledge to know how to apply that.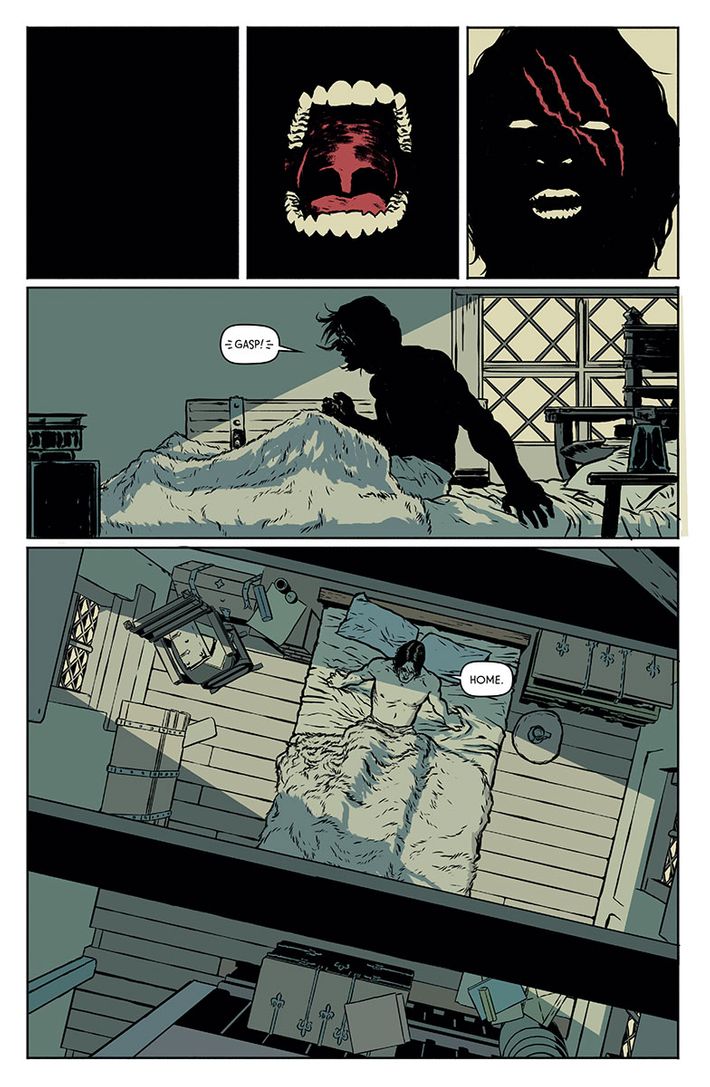 I read somewhere that, back in the strange days when the higher-ups were plotting the resurrection of Valiant, you wanted to write an Eternal Warrior series, not an X-O Manowar one.
When Valiant first approached me about pitching, I wasn't familiar with any of their characters or concepts. I started reading comics in, like, 2000, so during my first talks with [Valiant executive editor] Warren [Simons], I said, "I'll be honest with you: Not only have I not heard of any of those characters that you just mentioned, I've never heard of Valiant." He said, "That's perfect. That's exactly the kind of writer we want!" So he sent me character bibles about all the main characters that they had, and the two that appealed to me the most were X-O Manowar and Eternal Warrior. I went with X-O Manowar just because that's what felt right, but I always wanted to come back to Eternal Warrior.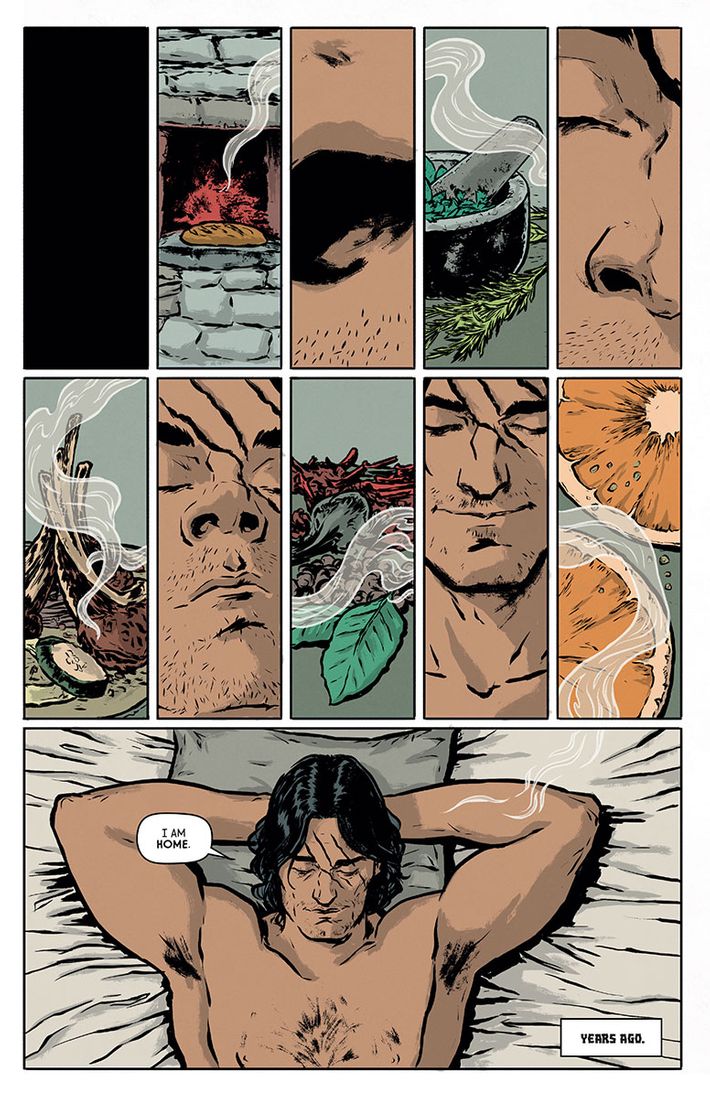 What appeals to you about him? 
There are lots of immortal characters in comics and pop culture, but the way I'm approaching the character is a different take on that. What gets you out of bed in the morning? For him to get out of the grave every time and be immortal again, he has to be an eternal optimist. For a character like that to have seen everything he's seen and to still be optimistic and to still believe that there's more beauty than ugliness in the world, that the war can eventually be won? That's something that I believe myself. I believe we're inherently good.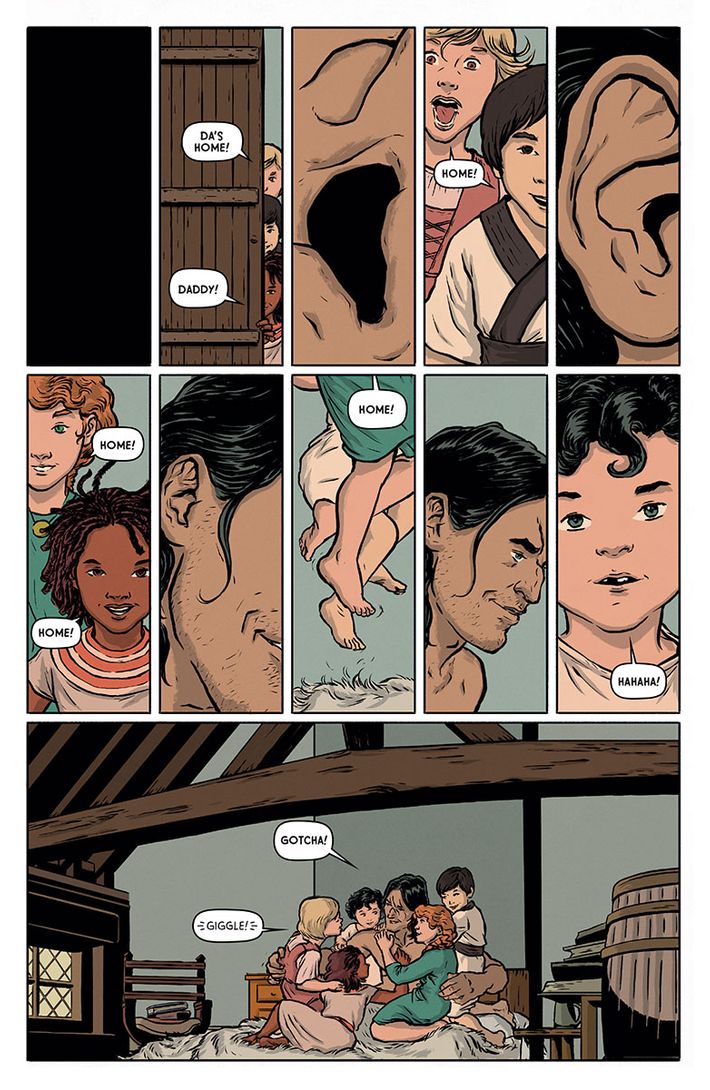 You're a sweet man for thinking that. So, both X-O Manowar and Eternal Warrior are characters plucked from the distant past. How does the historical research that you're doing for Wrath of the Eternal Warrior compare with what you've done for X-O?
Very different time periods. X-O is very focused. It's just Visigoths. He was only alive for about 27 years in his own time, so that's a very small window to have to research. Eternal Warrior has been around for millennia, so there's all kinds of time frames and things you can get into. That's part of the great fun of the concept. You can just check back in with any era you want, whether it be for one panel or for an entire issue or an entire arc. It's all on the table.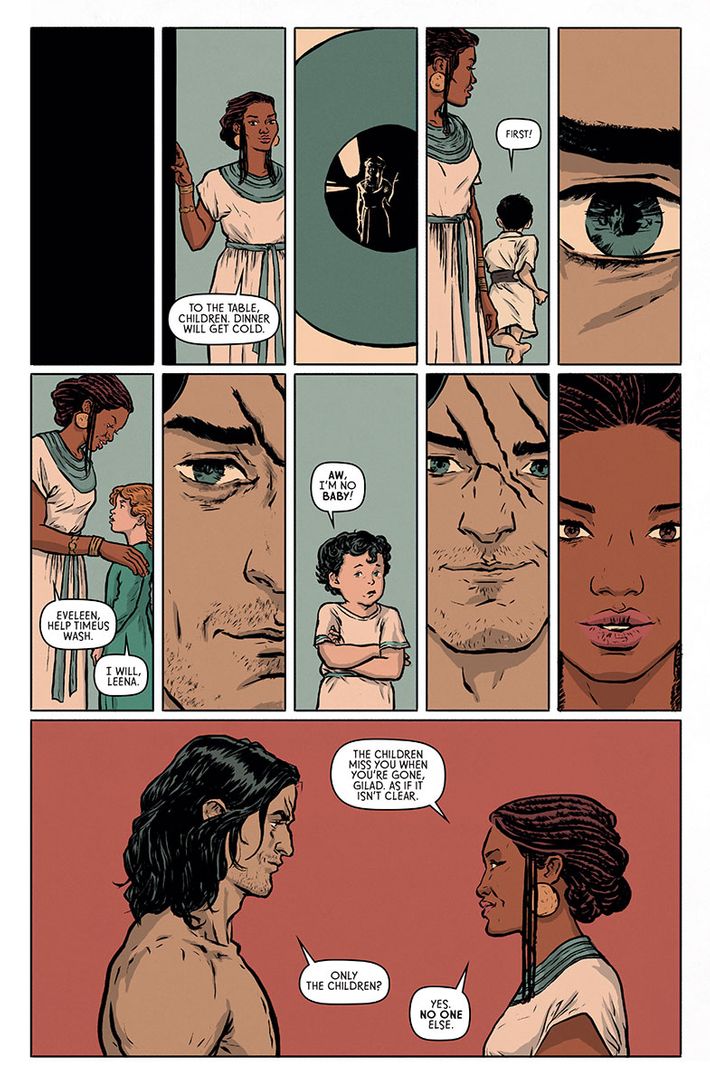 More so than any other Valiant character, Gilad's interacted with pretty much everyone, from characters in the distant past to ones living thousands of years in the future. What character dynamics work best for writing him? 
I've really enjoyed scenes between him and X-O. It's a perfect way of looking at the difference between two characters that, on their face, people might think are similar because they have a man-out-of-time aspect. But X-O is somebody who was around 16 centuries ago and then was transported immediately to today, so he has no evolution of his ethics. He's witnessed no evolution of society. Gilad lived every single one of those days, and he's like a living document. He's the wisest person in the entire universe, not because he read about history, but because he lived that history. If you have somebody who's lived for thousands of years, he has a very long-term view of the world, including death. On the other side is everybody else who's lived a normal lifespan and has a very short-term view. They interpret the world much differently. Think about how your grandparents saw the world versus how you saw the world when you were 18. Or think about how you see the world differently now than you did when you were 18. That's a span of, I don't know how old you are, ten years or whatever. Now think about 5,000 years. You know what I'm saying? That makes him wholly unique.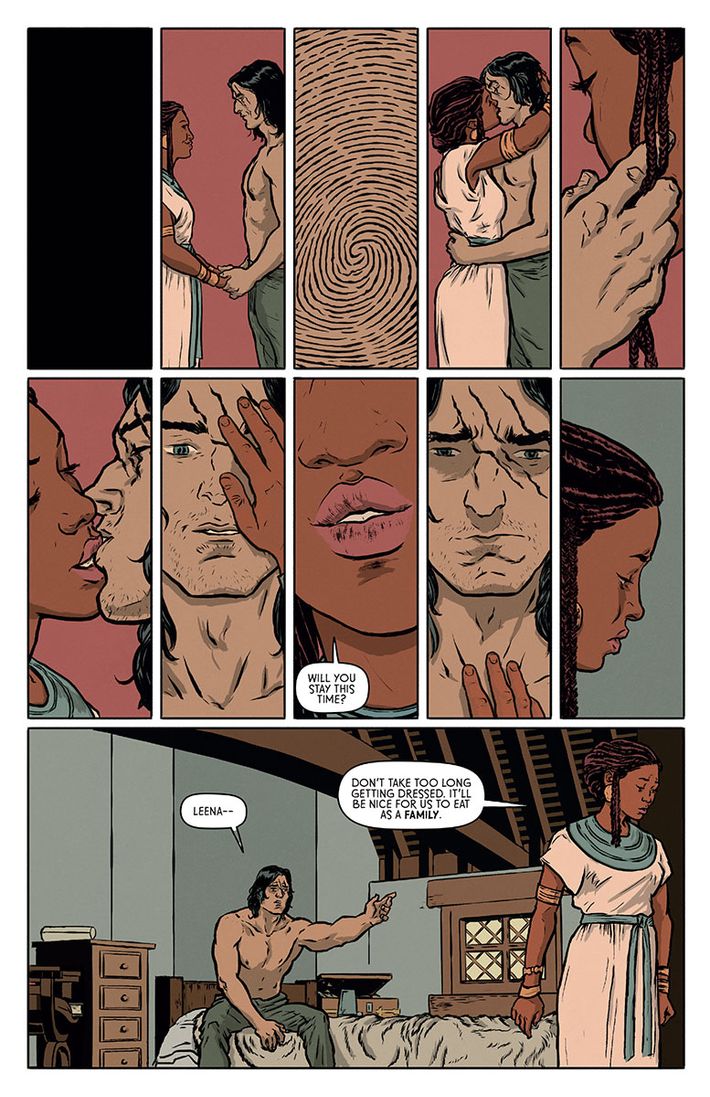 Speaking of change, how have you seen Valiant change since its unlikely return in 2012? 
Comics companies come and go very quickly a lot of times. On paper, I think that it seemed almost like a ridiculous conceit that this was going to work out. But now you sit back and you look at where they are in terms of the books that they put out and the people they have working for them? They're on a huge trajectory upward whether you look at it in terms of the books or the investment into the film division and all those kind of things. It's great to be able to be there on the ground floor and be part of that original architecture. No matter what I do from here on out and no matter where I go, or if I go back to pumping gas, I can always be one of the people that was there and helped sit in the writers' room and build this universe. Nobody can ever say I didn't do that.