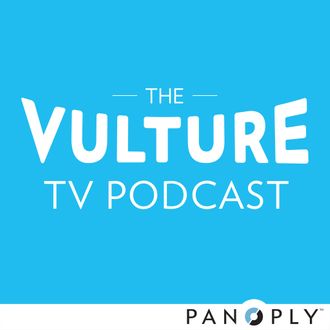 "The Vulture TV Podcast" wants to know: What are your favorites memories of watching television with other people? On this week's episode, Margaret, Matt, and Gazelle remember all the times — before the days of solitary binge-watching — they did (and didn't) enjoy the presence of others during TV time, and discuss why soapier shows often lend themselves better to a live, shared experience. Stay tuned for an extended dining metaphor about shows like Quantico and Empire that just give you the damn food.
This episode contains spoilers in the following discussions:
Quantico series premiere: 16:38–35:53
Empire season-two premiere: 35:53–48:57
Further reading: Margaret Lyons reviews Quantico; Matt Zoller Seitz on Empire's aggressive politics; Matt on the rise of fast TV
Tune in to "The Vulture TV Podcast," produced by the Slate Group's Panoply, every Tuesday, on iTunes or SoundCloud. And please send us your burning TV questions! Tweet us @Vulture or email tvquestions@vulture.com. Vulture Insiders can exclusively submit audio questions to "The Vulture TV Podcast." Click here to apply.