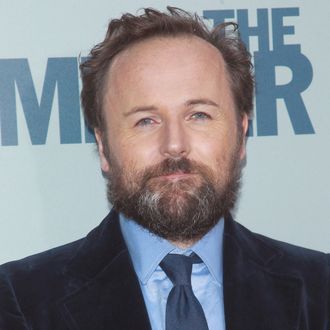 Rupert Wyatt.
Photo: Jim Spellman/WireImage
Just like Furious 8, the Channing Tatum Gambit movie is currently languishing without a director after Rupert Wyatt abruptly left the project two weeks ago. At the time, the official euphemism was that a "scheduling conflict" caused Wyatt to drop out, but now THR has the requisite anonymous quotes about the real reason he quit. Apparently, much like Don Draper, Wyatt only likes the beginnings of things: He's dropped out of projects at almost every major studio rather than see his vision be compromised. As one executive put it, "He wants to make the best version of something, and he's so desperately afraid of making something not good that it's easier to walk away than be pushed by committee."
That's what seems to have happened with Gambit. As with every major tentpole franchise, Fox wanted input on the production; Wyatt apparently felt like their ideas clashed with his vision, and became increasingly stressed. In the words of one exec, "Ambivalence is not a good way to go into an expensive movie." So he left. Everyone involved insists the divorce was amicable, and they've got the nice quotes to prove it: One source says Wyatt is "a talented guy" with "good ideas," while the exec says he's "a very gentle soul, very considerate [and] a very principled guy." Man, imagine what they'd say if he actually made the movie.