Just in time for Halloween: Suicide Squad enthusiasts are getting another look at Cara Delevingne as Enchantress, who's clad in a barely-there armored ensemble with matching headgear, on the cover of the latest issue of Empire. Is it Balmain? Givenchy? Who cares — hot damn!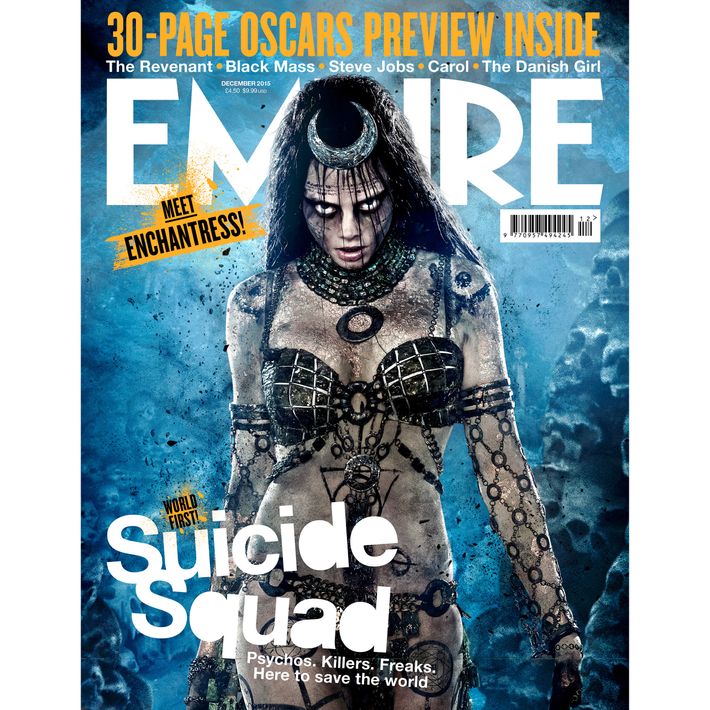 After revealing Enchantress, as well as Jared Leto's Joker (again) —
— director David Ayer has continued to show off more of his "skwad's" official looks via Twitter:
With Will Smith's Deadshot marking the fourth and final cover, according to Empire:
Thanks be to Squad.