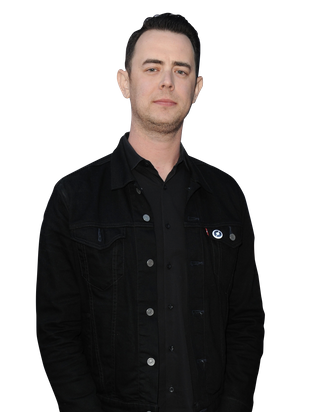 Colin Hanks is having a busy autumn. Currently starring in the CBS sitcom Life in Pieces, Hanks is also releasing his directorial debut, All Things Must Pass, this weekend. A wildly entertaining documentary about the rise and fall of mega–music retailer Tower Records, All Things Must Pass celebrates all the passion and excess of the glory days of the record industry, though Hanks avoids making it a pure nostalgia play. He views Tower founder Russ Solomon and the motley crew running his flagship Hollywood store with affection — he gives them plenty of space to tell wild, winding stories of long days and nights fueled by alcohol and other substances — but doesn't shy away from Tower's bad business decisions and old-school sensibilities, a decision that elevates the film above the standard music doc. On the eve of the release of All Things Must Pass, Vulture spoke to Hanks about finding the story within Tower's dysfunctional family and his own passion for music.
All Things Must Pass premiered at South by Southwest this past spring. When did you first think there was a movie in the Tower Records story?
I was a big shopper at Tower. It was very important to me growing up and becoming a music fan, so when the stores were closing, I was bummed. I didn't know much about its history, and when I found out about how Russ Solomon started selling records, I said, "Wow, if it starts in that Americana drugstore and ends 40-some years later closing 192 stores around the world, that sounds like a documentary." But it wasn't until I met Russ and learned what kind of person he was that I found out about what really made Tower unique. It was the fact that it was this company that accepted all types, supported all different kinds of people and the arts while also creating this family. That's a human story that everyone can understand.
How did Russ collect these characters? It seems everybody in the film is a larger-than-life personality.
I think there's a certain kind of person — with a certain kind of way, with a certain set of skills — who could work at Tower Records. I don't just mean people who could hold their liquor or keep their shit together. Russ was adamant that he was not the one who was wholly responsible for the success of Tower Records. He was adamant that we speak with these other people that were really the ones responsible. Once we got to know some of them — especially the Mark Viduciches and Heidi Cotlers — we said, "Okay, these people know how to tell a story and have got hundreds of them. But there were also the people like Michael Solomon and Ken Sockolov — personality-wise, they're completely different, and I found that to be very helpful for me as a filmmaker because if you have just one kind of person and you've got 18 of them, there's not going to be that much story there. But it shows just how different everyone was that worked at Tower. It didn't matter what you were into, it didn't matter what your interests were. As long as you were passionate about music, you knew what to do, and were smart enough to know that if you showed up on time you'd keep your job, well, those people wound up getting to work at Tower for 20, 30, 40 years.
That helps explain the stories of crazy excess.
Well, exactly. It is funny, but it's totally true. Some of the people who worked at Tower Records got away with a lot of stuff. [Laughs.] But the important thing was, you had to show up to work. You couldn't make an excuse — you had to at least make the effort to show up. That store needed to be opened every day. Hey, listen — some people are able to have a good time and then show up to work and get through it. The people that did, well, they have much stronger constitutions than I do, and that's why they were hired and I wasn't.
Did you ever think of working at a record store?
I applied at two different Tower Records while I was in college, and both of them told me the exact same thing. They said, "Look, we can give you this application, you can spend the time filling it out, and I can put it on top of this stack of applications, but we're never going to call you because there are too many people in front of you." I said, "Okay, let me at least fill it out — I can at least tell my parents that I applied for a job today."
I liked your point about the Americana of the film. One thing that struck me is that the movie tells the story of retail from the drugstores to the internet. That's a large amount of time to cover, but it does a nice job of tracing the changes and focusing in on significant moments.
I had an amazing group of people around me. It's actually one of the lessons I learned from Russ: Hire smart people, tell them what you want to try to accomplish, and then get out of the way. Obviously, this is a new experience for me, directing a documentary, but between my producers Bridger Nielson and Glenn Zipper, writer Steven Leckart and editor Darrin Roberts — I mean, we just threw a bunch of footage at him and said, "Can you please make this happen?" It was very, very tricky to narrow this story down, and there's a lot of heartbreak. Over the course of seven years, I heard almost everybody's own personal story about Tower Records. There's always somebody that says, "Let me tell you about the time," and it just goes from there. And they're all amazing stories, but we did at some point realize we needed stories that helped push our narrative forward. Once we found out truly what that narrative was — this family coming together and achieving something really special and unique, and then having to fire each other —we decided to save all those great rock-and-roll stories to be told in person over a beer.
What do you think younger people who have never been to a record store are missing out on?
A lot of people have asked me, "Do you think the Tower heyday is better, or is it now better with the availability of music?" I always say it's neither; it's just different. That said, there is a bonus to never having to hear the words, "Oh, well, that record's out of print," because you can pretty much find anything now. So that's great! But there is something about personal connections to the music: The one you have with someone else at that store, whether it's a clerk or someone you bumped into, and the much more personal thing, which is remembering where you were when you bought the records that mattered to you. So there's something to be said for going to a shop that has four walls, a sound system, and a bunch of records. If you have time to kill, that's a pretty sweet 20 minutes.