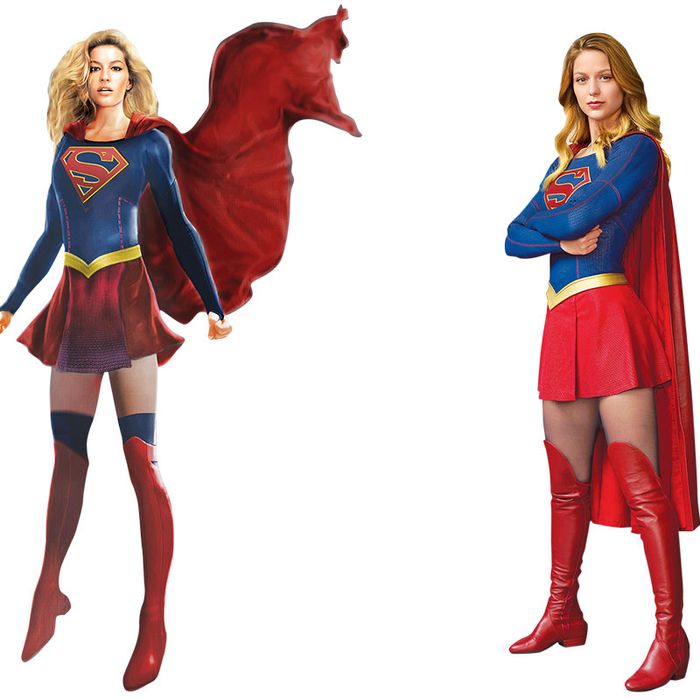 From concept sketch to production.
Photo: Courtesy of CBS
Oscar-winning costume designer Colleen Atwood explains how she tweaked an iconic costume for CBS's new reboot.
The cape: "What I did here is I made an undersuit that zipped up beneath her costume — that holds her cape in place. The weight of the cape isn't pulling the costume around on her body, so it balances a lot better for action scenes."
The logo: "The S is designed to be looked at in flight. I had Melissa [Benoist, the star of the series] lie on the table in the costume during the fitting to make sure that it looks good horizontally."
The fabric: "It's called Eurojersey: It has a four-way-stretch quality, which is good for action. The S is "grown" on the fabric with an ink that's layered on to give it dimension."
The tights: "I put tights on her because I wanted the leg to be shaded a little bit darker. It looked better than just a bare, nude tone — Melissa's legs are nice; she didn't really need anything!"
Supergirl premieres October 26.
*This article appears in the October 5, 2015 issue of New York Magazine.