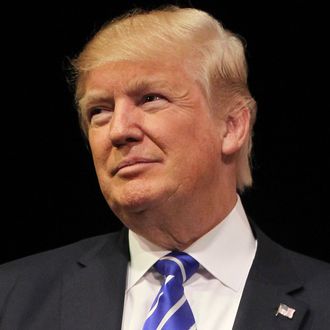 TRUMP!
Photo: Isaac Brekken/Getty Images
Presidential candidate and former NBC game-show host Donald Trump will be returning to the network on November 7 to host Saturday Night Live. Trump last hosted SNL in 2004. The most recent presidential candidate to host during his campaign was Al Sharpton, in 2003, though his episode didn't air on some NBC affiliate stations due to equal time rules.
Here's hoping Darrell Hammond comes back onstage for the occasion — two Trumps! No waiting!