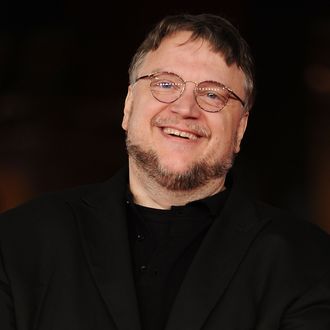 Guillermo del Toro.
Photo: Stefania D'Alessandro/2012 Getty Images
This is Twin Peaks all over again: After a couple on-again-off-again announcements saying Guillermo del Toro's Pacific Rim sequel had been indefinitely paused (with the chance of not being made at all), the director announced Thursday he's moving forward with it anyway. At least as far as he can. "Budget and script went in," he tweeted, regarding Pacific Rim 2. "No answers yet. If anything happens, I will post. If nothing happens, I will just keep rambling." It sounded like there might have been trouble between Legendary Pictures and Universal earlier, but not to worry: As del Toro made clear to IGN, he'll push and keep the sequel active till he gets either a solid no or a green light. (Baby steps.) Somewhere, del Toro fans are very, very happy.
P.S.: For the time being, you should also cross your fingers for Silva, his black-and-white indie passion project that features luchadores and vampire politicians.