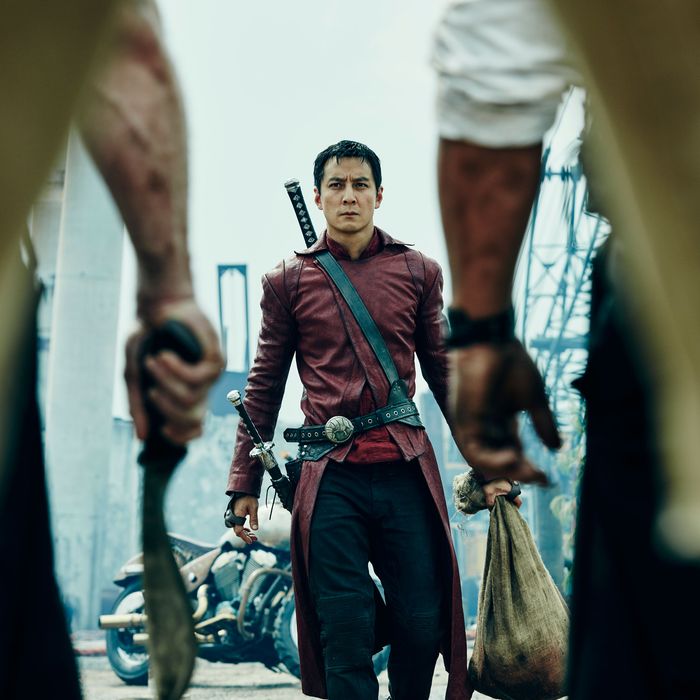 Photo: James Minchin III/AMC
AMC's new show Into the Badlands, made by the creators of Smallville and the writers of Shanghai Noon, looks like a kung fu movie meets a steampunk Western:
The story is this: A feudal, Hobbesian society has emerged centuries into the future in a world called the Badlands, which has been divided among seven Barons. Each of them has an army known as Clippers, of which Sunny, played by Daniel Wu, is one of the best. He's the Head Clipper to Quinn (Marton Csokas), who has been the HBIC (Head Baron in Charge) in the Badlands for years. The newest baron, the Widow (Emily Beecham), though, has been challenging his rule. In one of the skirmishes between the two, Sunny finds M.K., a teenager with a bounty on his head (Aramis Knight), who trains to be a Clipper. Together, they have that classic martial-arts student-teacher relationship — only with a lot more killing!
Here's an exclusive first look at Into the Badlands, which premieres November 15.