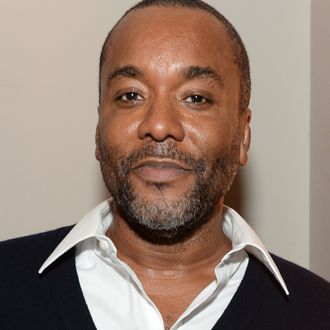 The iconic director of The Paperboy.
Photo: Michael Kovac/Getty Images
A new pilot from Empire creator Lee Daniels will go into production this December. Star, which will revolve around four female leads in a girl group, will be set in Atlanta, where it will also film. The pilot was written, directed, and executive-produced by Daniels. Writer Tom Donaghy (The Mentalist, The Whole Truth) will write and executive-produce with Daniels. While the show is not an Empire spinoff, it's also not not a spinoff, because Fox knows what's up. As Fox CEO Dana Walden stated, "It is modern-day music music in Atlanta and Empire is modern-day music business in New York. It's not inconceivable that the two shows can cross."
Included in the casting breakdown for the female leads — Star, Alexandra, Simone, and Cotton — is the call for Cotton to be played by a half-African-American, half-Latina transgender woman "with an eye for fashion." Here's hoping Cookie flies down to Atlanta to get some custom animal prints.