Sandra Bullock's long-rumored female Ocean's Eleven seems to be a go, which means Hollywood will finally get to see what happens when you make a movie with more than four good female roles. Will the world end? Probably not, which means we've got time to think up our dream cast for this intriguing idea. Put on some jazzy music, and let's do this thing!
Sandra Bullock is George Clooney.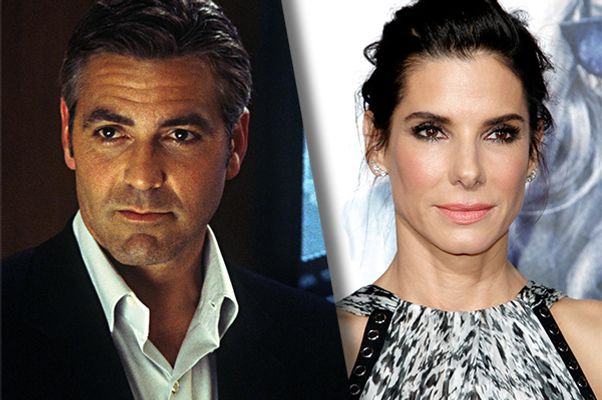 This would be obvious even if Bullock weren't producing the dang thing. Two Oscar winners who represent all that is good and pure about mainstream American culture. You love them. Your mother loves them. Your grandma loves them. And they love each other! Book it.
Angelina Jolie is Brad Pitt.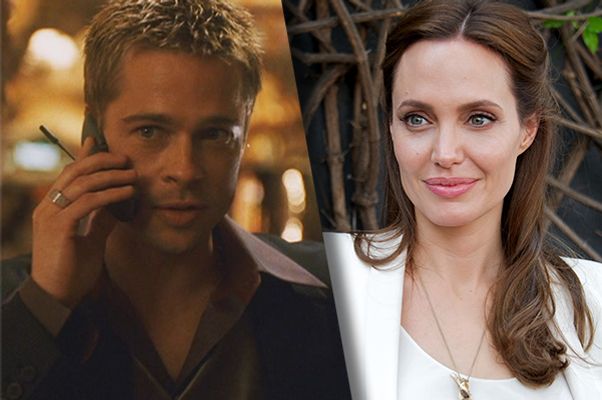 The casting of Brad Pitt as Rusty Ryan was Ocean's' real coup. Anyone can surround George Clooney with a crew of B-listers, but when you can pay someone who's arguably more famous just to sit around eating hoagies all day? That's an achievement. What kind of actress could bring that kind of star power opposite Bullock? How about Angelina Jolie, who, besides being literally exactly as famous as Brad Pitt, hasn't gotten the chance to flex her comedy muscles since Kung Fu Panda 2.
Viola Davis is Don Cheadle.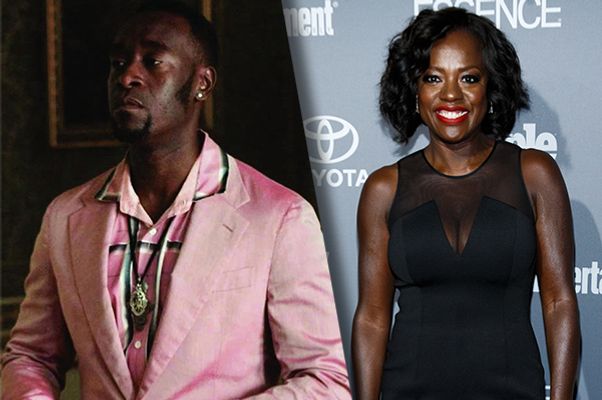 Is there anyone out there who does not think two-time Tony winner Viola Davis could do a better British accent than Don Cheadle?
Scarlett Johansson is Matt Damon.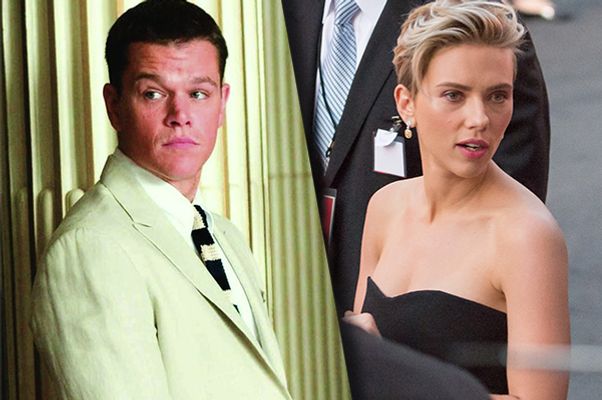 Equally famous but just a little bit younger. Remember how the Oceans movies kept on calling Matt Damon's character "the kid" even though he was, like, 30? They can keep that weird tradition in this one.
Leslie Jones is Bernie Mac.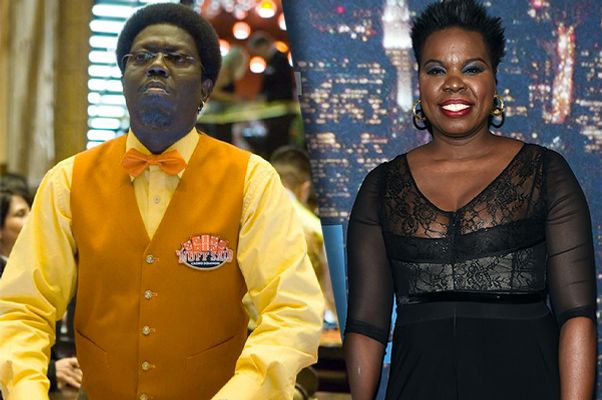 Jones and Mac both got their start in the '80s stand-up scene, and though as far as we know their paths never crossed, they share the same boisterous energy. Do you moisturize? 
Abbi Jacobson and Ilana Glazer are Scott Caan and Casey Affleck.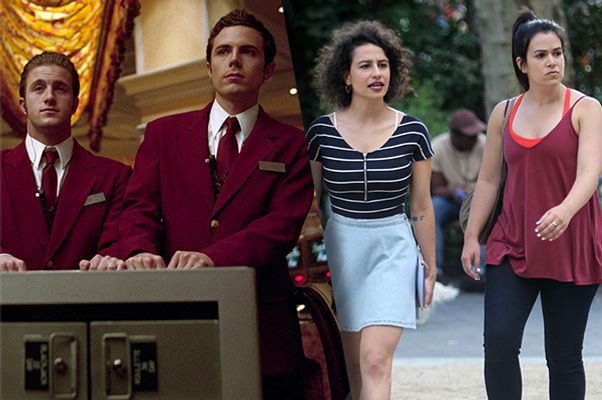 They don't really look like sisters, but hey, Affleck and Caan didn't look related, either. What's more important is they love each other and look great in matching suits.
Cicely Tyson is Carl Reiner.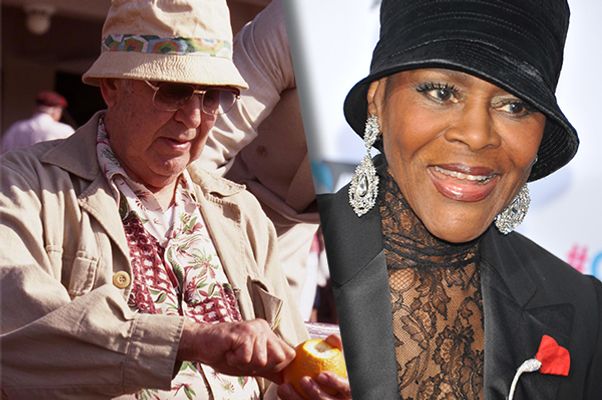 Cicely Tyson is a living legend who in all likelihood is too good for a project like this, but what the hell? James Earl Jones will just have to spare her for a few days.
Jane Fonda is Elliott Gould.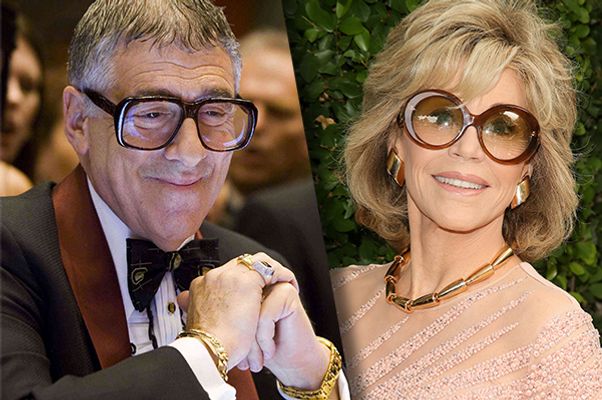 Likewise, Jane Fonda does not need to do this movie. But think of the wardrobe she'd get if she did! We're talking Hollywood's finest scarves, belts, hats, robes, muumuus, caftans, sunglasses, wraps, anklets, bracelets, pinky rings — everything.
Amy Schumer is Eddie Jemison.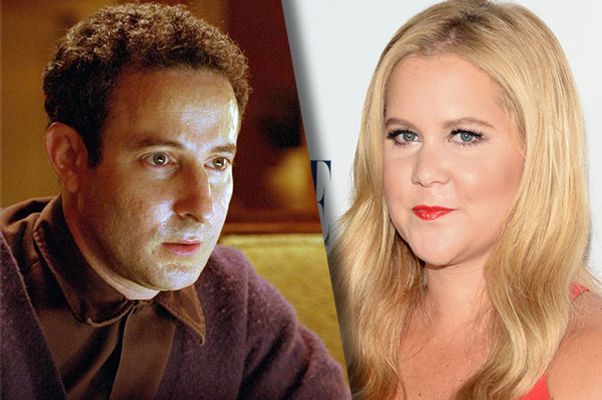 In keeping with Article IV, Section 7, of the Vulture constitution, every fan-casting article over 400 words must include a place for Amy Schumer. Welcome aboard, Amy!
Michelle Rodriguez is Shaobo Qin.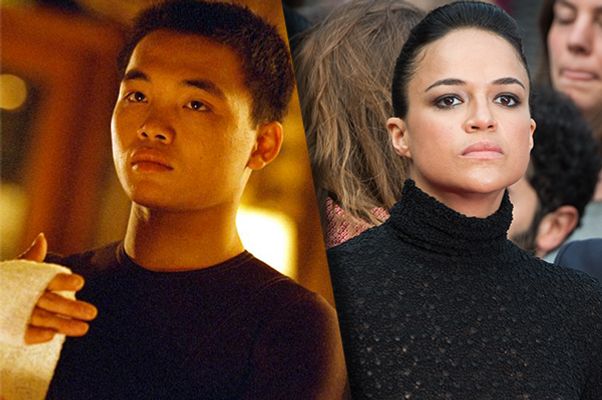 You think Michelle Rodriguez is worried about climbing around a booby-trapped room? She already gone flying from the roof of a speeding tank. Get outta here.
Denzel Washington is Julia Roberts.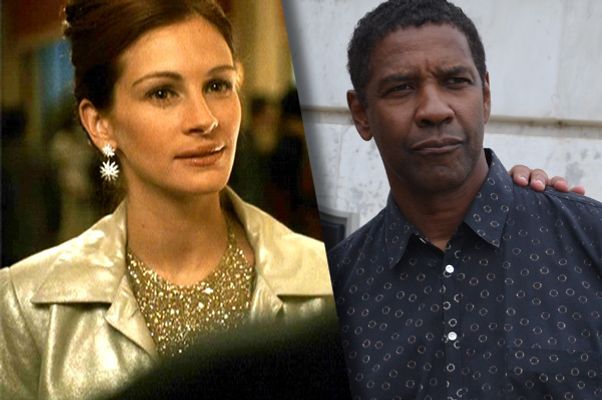 All right, all right — if we're gender-flipping, we're gender-flipping everyone. Denzel hasn't played a supporting character since Philadelphia, but check his light touch in recent efforts like Two Guns to see how natural he is at action comedy. Plus, his presence here would allow us a Pelican Brief reunion with our final choice …
Julia Roberts is Andy Garcia.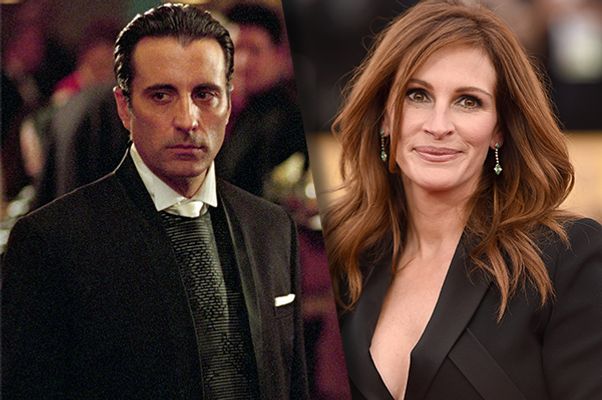 That's right! Julia Roberts already played a woman who looked exactly like famous movie star Julia Roberts in Ocean's Twelve, so you know she's game for some meta shit. Maybe she's playing Tess, who's used her ill-gotten gains from the first three movies to finance a shadowy casino empire; maybe she's playing a brand-new character; heck, maybe she's playing Julia Roberts. All we know is, after Mirror Mirror, J.Rob deserves another chance to play the villain.