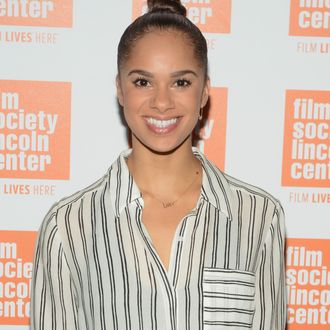 Misty Copeland, TV producer.
Photo: Steven A Henry/Getty Images
Ballerina Misty Copeland is co-producing a TV show alongside writer Tracy Oliver for Fox. And yes, it's about dance! Deadline reports that the gestating show is about a "young, hip and diverse" group of dancers vying for spots in a prestigious dance company. Clearly, Copeland's own life will provide much of the inspiration; she recently became the first black principal at the American Ballet Theatre. Copeland has expanded beyond the ballet world, doing a stint in On the Town, starring as the subject of a documentary about her life, and writing a book. Oliver, who first received attention for co-writing and producing Issa Rae's The Misadventures of Awkward Black Girl, is also the one teaming with John Legend and Chrissy Teigen for their ABC show, Ordinary People, so this is just the third famous person she's making a TV show with.