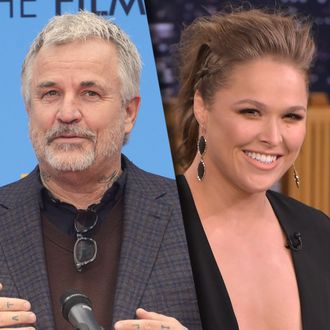 Cassavetes and Rousey.
Photo: Getty Images, Corbis
Variety reports that Ronda Rousey's Roadhouse remake has found its director: Nick Cassavetes, son of indie-film pioneer John and an industry veteran in his own right. Cassavetes's 20-year directing career has spanned comedies (The Other Woman), melodramas (The Notebook), and thrillers (John Q), but Variety reports that it was his facility with "strong roles for women" that landed him the Roadhouse gig, though "roles for strong women" would be equally applicable in this case. The new Roadhouse is expected to begin shooting next year, after Rousey's fight with Holly Holm in November.