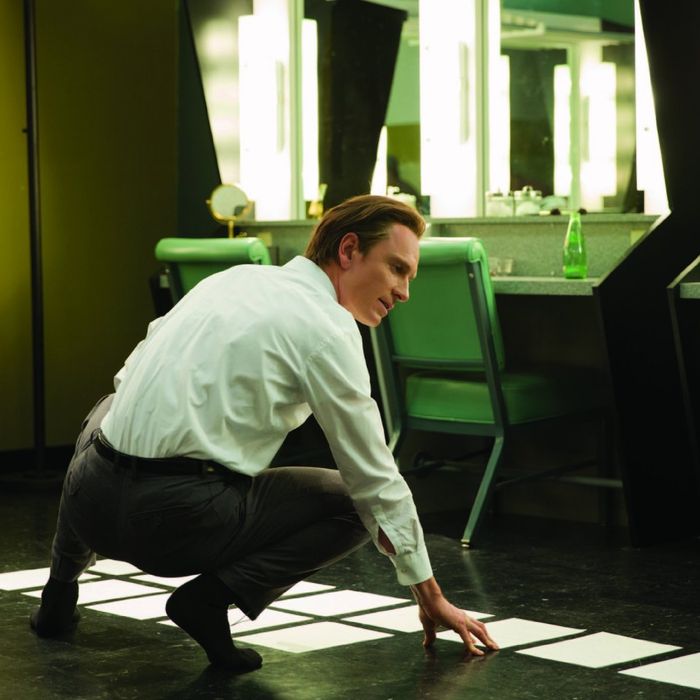 Photo: Francois Duhamel/Universal Pictures
Every week between now and January 14, when the nominations are announced, Vulture will consult its crystal ball to determine the changing fortunes in this year's Oscars race. Check back every Friday for our Oscar Futures column, where we'll let you in on insider gossip, confer with other awards-season pundits, and track industry buzz to figure out who's up, who's down, and who's currently leading the race for a coveted Oscar nomination.
Best Picture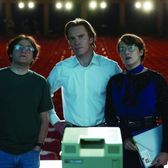 Steve Jobs
After Steve Jobs underperformed in wide release last week — taking in only $7.3 million, little more than the derided 2013 biopic of Jobs starring Ashton Kutcher — the trades called it a bomb. Now this formerly high-flying awards campaign has been dented, and while boffo box office isn't always a prerequisite for a Best Picture contender, Universal must strategize to counter the now-prevailing "what went wrong?" narrative.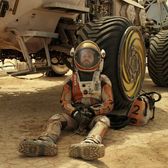 The Martian
Meanwhile, Ridley Scott's sci-fi crowdpleaser has ruled the box office three of the last four weeks, and may do so again this weekend. Many Oscar pundits are now declaring it the one to beat, though another assumed front-runner, Spotlight, arrives next week.
Current Predix
Brooklyn, The Danish Girl, Inside Out, Joy, The Martian, The Revenant, Room, Spotlight, Steve Jobs, Youth
Best Director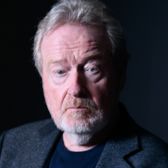 Ridley Scott, The Martian
The last three Best Director trophies went to the director who engineered the most impressive technical feat. If this category fills up with more modestly shot entries like Spotlight and Room, then that trend could leave Scott well positioned for his first Oscar.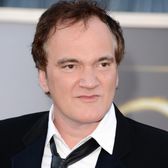 Quentin Tarantino, The Hateful Eight
Tarantino is no stranger to race-related controversy, but it was still surprising to see him pop up in the news this week for protesting police treatment of African-Americans, a political move that prompted police unions to call for a Hateful Eight boycott. Given that his upcoming western looks to reignite the argument over Tarantino's prolific use of the N-word, is this the first salvo in what will prove to be a long conversation about the filmmaker's relationship with race?
Current Predix
Lenny Abrahamson, Room; Alejandro González Iñárritu, The Revenant; Tom McCarthy, Spotlight; David O. Russell, Joy; Ridley Scott, The Martian
Best Actor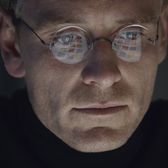 Michael Fassbender, Steve Jobs
The weakening of Steve Jobs won't keep Fassbender from this category, I suspect, but other pundits disagree with me: The Hollywood Reporter's Scott Feinberg just released an updated list of predictions that dumps Fassbender entirely. Ouch!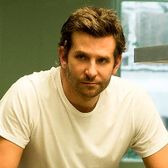 Bradley Cooper, Burnt
He's been nominated for acting Oscars each of the last three years, but Cooper's fourth nomination ain't gonna come from this weekend's nipped-and-tucked, poorly reviewed chef drama Burnt. Let's see what his work in Joy has to offer.
Current Predix
Michael Caine, Youth; Matt Damon, The Martian; Leonardo DiCaprio, The Revenant; Michael Fassbender, Steve Jobs; Eddie Redmayne, The Danish Girl
Best Actress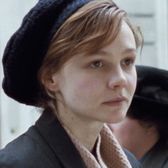 Carey Mulligan, Suffragette.
Mulligan's quite good in this voting-rights drama, but it was brutally received at the box office last week, just as this tough category is beginning to come into focus. I suspect that Brie Larson, Jennifer Lawrence, and Cate Blanchett are all locks to be nominated, but snagging either of those last remaining spots will now be an uphill battle for Team Suffragette.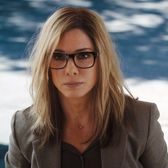 Sandra Bullock, Our Brand Is Crisis.
You've got to give Bullock credit for putting her star power behind a David Gordon Green–directed political dramedy, but this uneven vehicle is neither fish nor fowl: too blandly predictable for critics and Oscar voters, and too political for a mainstream audience that's already drowning in debates.
Current Predix
Cate Blanchett, Carol; Brie Larson, Room; Jennifer Lawrence, Joy; Charlotte Rampling, 45 Years; Saoirse Ronan, Brooklyn
Best Supporting Actor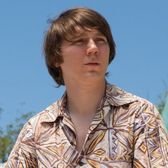 Paul Dano, Love and Mercy
This biopic of Beach Boy Brian Wilson was an indie hit earlier in the year, and it's been reintroduced at parties and concerts around town over the last month, hoping to build awards buzz for Dano's great performance. That's smart, because Best Supporting Actor is our most unsettled category right now (every pundit I talk to seems to have an utterly different final five), and this is the perfect time to make some noise.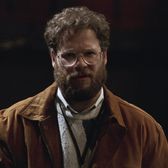 Seth Rogen, Steve Jobs
I suspect that the Steve Jobs dent will be felt most keenly here, where both Rogen and Jeff Daniels ought to be contending, but could either cancel each other out or be pushed out altogether by coming films — especially Spotlight, with its stacked ensemble — that are better prepared to go the distance.
Current Predix
Benicio Del Toro, Sicario; Robert De Niro, Joy; Idris Elba, Beasts of No Nation; Mark Ruffalo, Spotlight; Jacob Tremblay, Room
Best Supporting Actress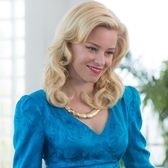 Elizabeth Banks, Love and Mercy.
Has anyone been having a better year than Banks? She became a top-tier director after the mammoth success of Pitch Perfect 2, she slayed in Netflix's Wet Hot American Summer revival, she got an Emmy nomination for Modern Family, and she still has the last Hunger Games yet to come. Still, the feather in her cap has got to be her generous, delicate performance in Love and Mercy, which Banks has been eagerly promoting during its awards-season push. If she gets in, she deserves it.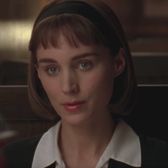 Rooney Mara, Carol.
With so little going on in this category, why don't we chat for a while about who we think could win? Of the contenders that have so far screened, I think Mara is the best-positioned, though Carol hasn't been quite as rapturously received Stateside as it was in Cannes, where Mara took home an acting trophy. Still, there's another push yet to come for Carol's theatrical release, and this race will really take shape after we get to see The Hateful Eight's Jennifer Jason Leigh and the women of Joy.
Current Predix
Jane Fonda, Youth; Jennifer Jason Leigh, The Hateful Eight; Rooney Mara, Carol; Alicia Vikander, The Danish Girl; Kate Winslet, Steve Jobs