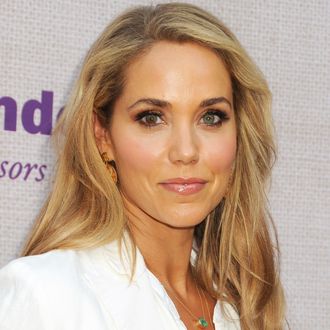 Goddess.
Photo: Byron Purvis/Corbis
Just coming off the heels of realizing that, in a Sliding Doors situation, she could have an Oscar for Monster, Elizabeth Berkley has suffered yet another heartbreak. She lost her favorite leather jacket on a Delta flight on Saturday. She sent out distress calls on Twitter and Instagram, but so far, she's had no luck.
Thankfully, Delta Assist is trying to help a sister out, but do you really think someone saw Nomi Malone's leather jacket just lying in a seat and handed it over to lost and found?
Neither do we. This is your chance to help Elizabeth Berkley. Help Nomi. Help Goddess. It's your time to be a hero. Contact @ElizBerkley if you have any info on her missing jacket. And to the maybe-thief out there — watch out.