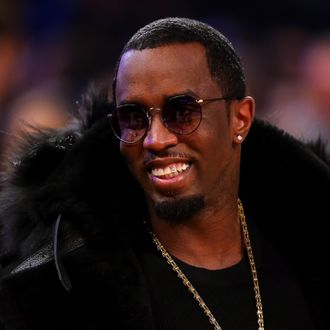 Puff "Diddy" Daddy.
Photo: Elsa/2015 Getty Images
A slew of notables (including Future, DeJ Loaf, and Vince Staples, among others) performed at tonight's BET Hip-Hop Awards; however, one of the truest highlights seemed to come when Puff Daddy & the Family used the opportunity to premiere "Workin." The new single, which samples Les Sins's "Bother," serves as a follow-up to the summer's "Finna Get Loose" and will be included on Puff's forthcoming No Way Out 2 album. Leading up to the song's unveiling, Bad Boy members Lil' Kim, King Los, and Styles P helped set the stage with the music mogul, and then lots of clapping later, this happened — never before has dropping a hat looked so cool:
If you're into it, the track's already available for download. Have at it.