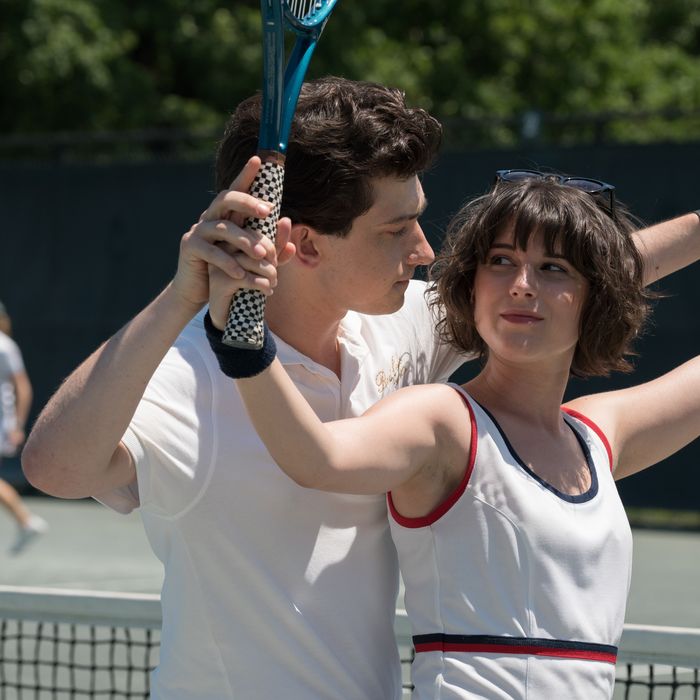 Craig Roberts and Alexandra Socha in Red Oaks.
Photo: Ali Goldstein
You can count on plenty of hair spray, belted leotards, and Billy Ocean songs, but Amazon's new '80s-set comedy Red Oaks won't hit you over the head with a Rubik's cube. The colorful era simply serves as the backdrop to a charming, romantic story that unfolds in pre-snark times.
Remember those days? Red Oaks co-creators Greg Jacobs and Joe Gangemi sure do. When they were selling the coming-of-age story of college student David Meyer (Craig Roberts), who takes a summer job at a New Jersey country club as a tennis pro in 1985, the producers pitched it as "Caddyshack meets The Graduate."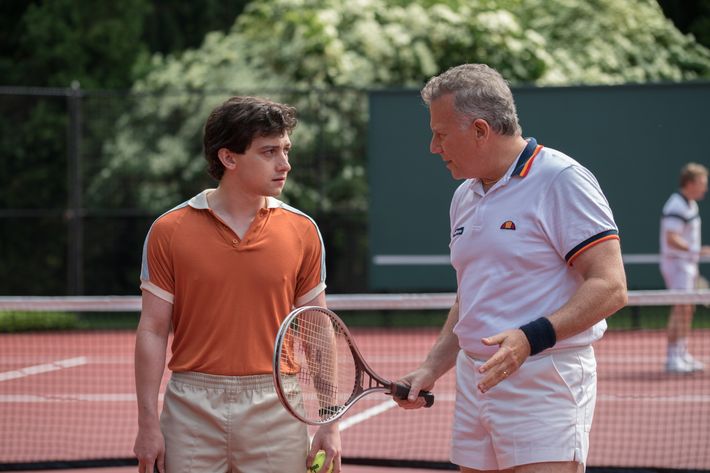 "We wanted the silly, fun, lighthearted side of Caddyshack, but we wanted to give it a little grounding in real emotions and real things that we remember from being 20 years old in the '80s and unsure about our future, and being undecided about all the different directions we could go. The Graduate is such a classic of that," said Gangemi (the latter movie was released in 1967).
"There's something about that period we fondly recall," adds Jacobs, who directed Magic Mike XXL and is an executive producer on The Knick. "There's an innocence that's different than coming of age today. It's the last era before sci-fi, cell phones, and the internet." David Gordon Green, who joined the show to direct, continued, "There was a lack of technology in our lives then — a little bit more of a bite and sting to making eyes with the girl across the room without being able to text her or have any of the devices that I think interfere with relationships now."
Jacobs spent a few summers as an assistant tennis pro at a New Jersey country club in the '80s and had intended to write a movie based on his experiences. But Steven Soderbergh, who has collaborated with Jacobs for two decades and works with him on The Knick, convinced him to create a TV series instead. With Soderbergh as a producing partner, Jacobs turned to Gangemi to help him reconceive it as a TV pilot. Next, they asked Green (Pineapple Express) to direct. Green approached the job by thinking about the movies, TV shows, and songs he found meaningful when he was the protagonist's age. Stylistically, he recalled movies like The Flamingo Kid, Fast Times at Ridgemont High, and The Unbelievable Truth — films that had appealed to him as a budding filmmaker — and tried to evoke their aesthetic.
"Sometimes we'd just listen to music of the time period and it would be high energy, like Electric Avenue, or turn on the Police and listen to Every Breath You Take and try to mellow out and find a sentiment and emotion," Green explained. "Other times our music supervisor would find lost tracks that never made an impact then, and we had a chance to rediscover something of a bygone era. For me, it was just an amazing opportunity to be able to take a palette and make a collage that wasn't '80s kids and Pac-Man and comedic bullshit and satire."
Green directed three episodes and, as an executive producer, helped establish the tone of the ten-episode series. He also brought in A-list directors with fond ties to the decade: Hal Hartley (The Unbelievable Truth) and Amy Heckerling (Fast Times at Ridgemont High). On camera, Jennifer Grey (Dirty Dancing) and Paul Reiser (My Two Dads) do their part to give a wink to the era that made them famous, playing David's mother and his country-club boss, respectively.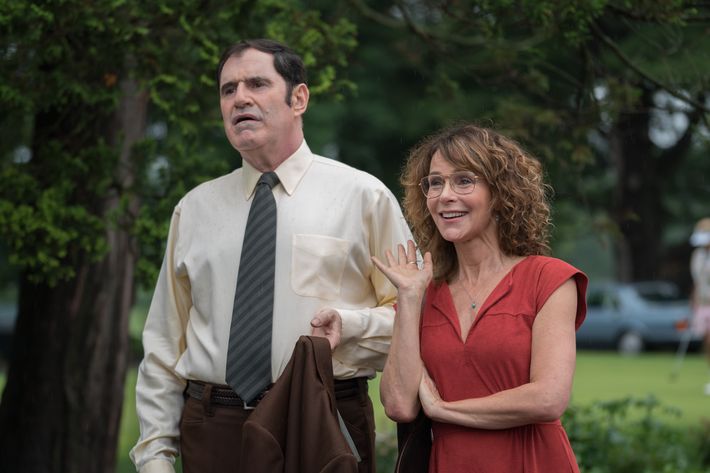 Mindful of creating a show that would resonate with younger audiences who may have never seen John Hughes's films, the producers tried to keep to the spirit of those '80s classics without bogging down the stories with inside jokes and anachronistic situations.
"John Hughes's movies had such heart," Gangemi said. "That's what we kept trying to touch back to. They weren't mean-spirited movies. Even the villains in them are not incredibly hateful. They are just damaged people. And I think that's what we aspired to with our cast of characters."
Many of these characters make up the conflicting sources tugging at David: the wishes of his father (Richard Kind) over his own dreams; and his mixed feelings for his high-school sweetheart, Karen, who works as an aerobics instructor at the club (Gage Golightly), and Getty's intriguing daughter, Skye (Alexandra Socha).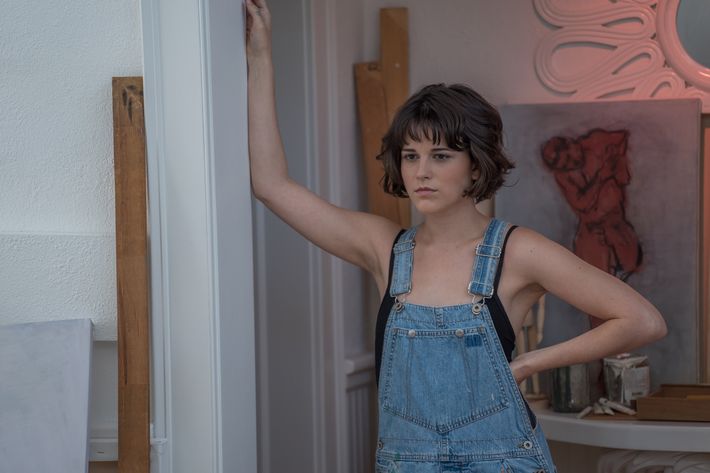 The series is not stuffed with '80s pop-culture references, but the writers did include some blatant homages, like the famous shot of Mrs. Robinson's leg in The Graduate and a fantasy scene from Risky Business. The seventh episode — in which David and his father swap bodies — draws on 18 Again!, Vice Versa, Like Father Like Son, and Freaky Friday, and it's by far the show's boldest. "Tonally we went for some of the zanier stuff from Sixteen Candles there," Gangemi said. "If B.D. Wong had been available, we would have cast him in that episode as our mysterious chef." Directed by Heckerling, "the body-swapping episode is when we jump the shark and have a little fun," Green said. "But for the most part, I just wanted it to feel honest and strangely familiar," he continued. "We wanted to dabble in clichés and play with things that felt like '80s strokes and what made them feel impactful when we were watching '80s movies, but also relevant to audiences that are very savvy watching movies now. It's a little bit of devilish self-indulgence, but hard to argue with it when you're allowed to."