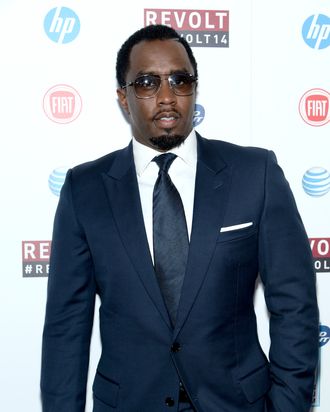 Sean Combs, aka Diddy, aka Puff Daddy.
Photo: Dimitrios Kambouris/2014 Getty Images
The music mogul entrepreneur actor guy sometimes referred to as Sean Combs is diving into scripted TV for the first time, THR reports, as the ageless multitasker has attached himself to produce a series idea based on his former assistant. The show, dubbed The Hustle, is being developed with ABC as a single-cam comedy informed by the real-life events of Sarah Snedeker (now an exec at her boss's Revolt Films entity). "It centers on a small-town girl who lands a job working as an assistant to a street-educated billionaire business mogul where she is instantly thrown into a foreign world of extravagance, debauchery and adventure," according to THR, which adds that Jeremy Garelick and Stacey Harman are attached to write. If the show advances, those two would also EP alongside Combs — who was not kidding: He's definitely workin'.