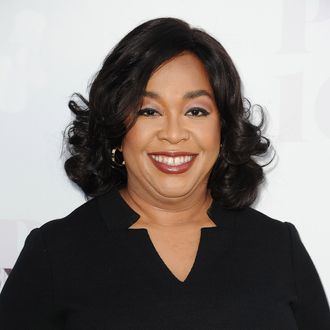 The Shondaland empire expands again.
Photo: Jason LaVeris/Getty Images
Romeo and Juliet might be dead, but who says you can't make good television out of a post-suicidal Verona? ABC has picked up yet another show from Shonda Rhimes's production company Shondaland: a Romeo and Juliet sequel from Scandal producer Heather Mitchell. Still Star-Crossed, adapted from Melinda Taub's 2013 YA novel of the same name, will explore what became of Shakespeare's poor surviving Capulets and Montagues after the young teen lovers offed themselves. Mitchell will write and executive-produce, while Rhimes and Betsy Beers will produce. Still Star-Crossed is just one of many Shondaland shows in the pipeline for ABC, including the upcoming cat-and-mouse game The Catch, divorce comedy Splitsville, a nun drama, and even another medical drama. How long until ABC renames their network to SBC?