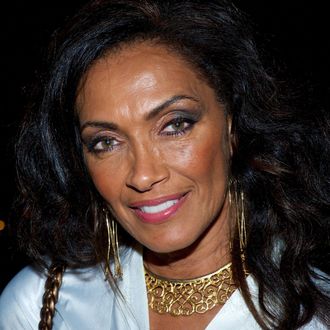 The Barker's Beauty herself, Kathleen Bradley.
Photo: Unique Nicole/Getty Images
Deadline reports that Showtime is developing a half-hour comedy titled 36-24-36. Despite the title, the show will not be written by Sir Mix-a-Lot. Instead, it comes from Delia Ephron (You've Got Mail) and will be set in the world of game-show models in the '90s, following the story of the first black model on a major game show. It will deal with racism, sexual harassment, and misogyny, among other social issues of the time.
In order to keep authentic, the first black Price is Right model, Kathleen Bradley, will serve as a consultant. Here's hoping for the sexy, campy follow-up to Models, Inc. we've all craved.