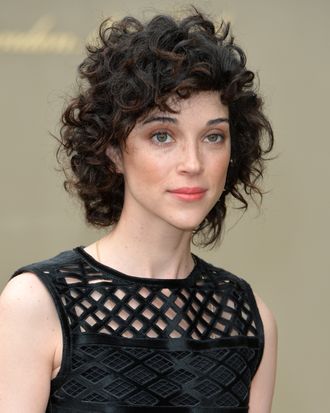 Photo: Anthony Harvey/Getty Images
While speaking with Bon Appétit to discuss her waitressing experience at her sister's newly opened Mexican restaurant in Dallas this past weekend, St. Vincent answered the age-old question that we assume is asked in interviews for all Michelin-starred restaurants: Does she prefer tacos or burritos? Her answer:
Get outta here with that. Taco! Go back to San Francisco. I don't need a burrito.
Cue the Gordon Ramsay–level rage that soon encompassed the internet, which led the singer-songwriter to issue this statement on Twitter:
With that, we would like to pose another question: Is #burritobeforesex the new #netflixandchill?