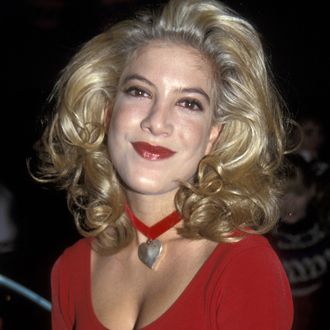 Photo: Jim Smeal/Getty Images
Never one to pass up an opportunity to trend on Twitter, Tori Spelling is starring in Celebrity Lie Detector this Saturday on Lifetime, which is set to coincide with the 26th anniversary of Beverly Hills, 90210 and Lifetime's airing of The Unauthorized Beverly Hills, 90210 Story. While attached to a lie detector, Tori Spelling admitted that she slept with then-boyfriend Brian Austin Green while she was on the show, but also claims to have slept with another one of her original cast members.
The suspects are Jason Priestley, Ian Ziering, and Luke Perry.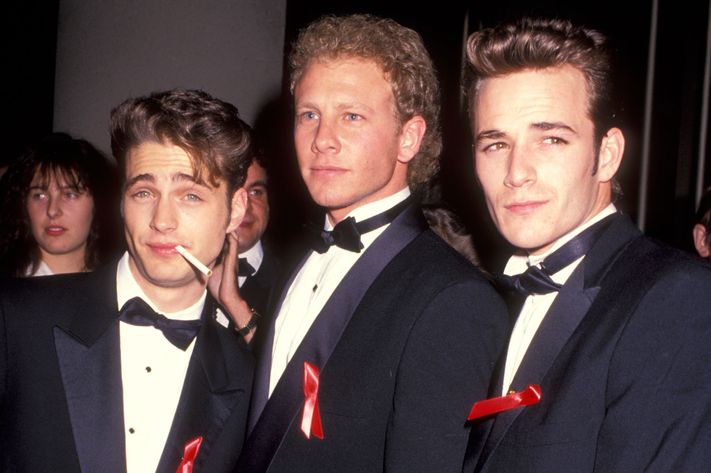 Tori says that it wasn't Ziering, which leaves two people. We also know it probably wasn't Priestley, seeing that according to his biography, Jason Priestley: A Memoir, he was in a five-year relationship with Christine Elise (who portrayed Emily Valentine on the show). So the only person left is Luke Perry.
Or maybe the kid who accidentally shot himself with a gun in season two.