With the revelation that Ryan Murphy once had the rights to Orange Is the New Black, one can't help but wonder what that would look like: a elevision take on the blaxploitation prison film Black Mama, White Mama, or a musical version of the "Angels in Chains" episode of Charlie's Angels is more likely.
But apart from how dramatically different the show would be, let's imagine which of Murphy's prized actors he'd cast in the role of Litchfield's favorite inmates.
Emma Roberts as Piper Chapman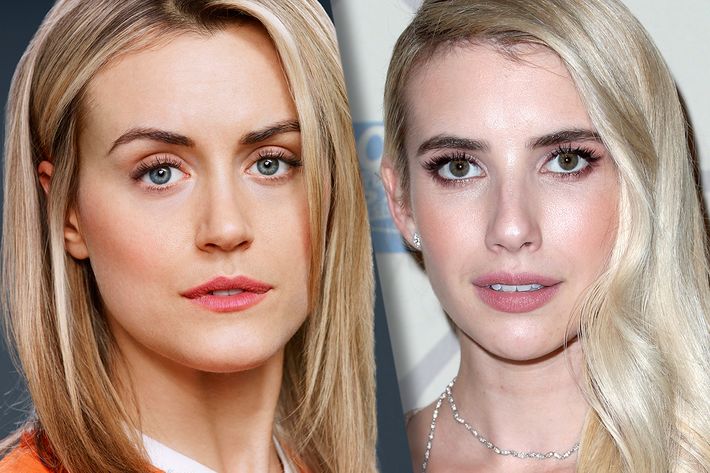 Never mind the age difference; there's no way Emma Roberts wouldn't be Murphy's leading lady. She'd play a fresh-out-of-college Piper, somehow with a marriage and an arrest under her belt. She'd be bitchy and ruder than the current Piper, so really everyone would hate her.
Lea Michele as Alex Vause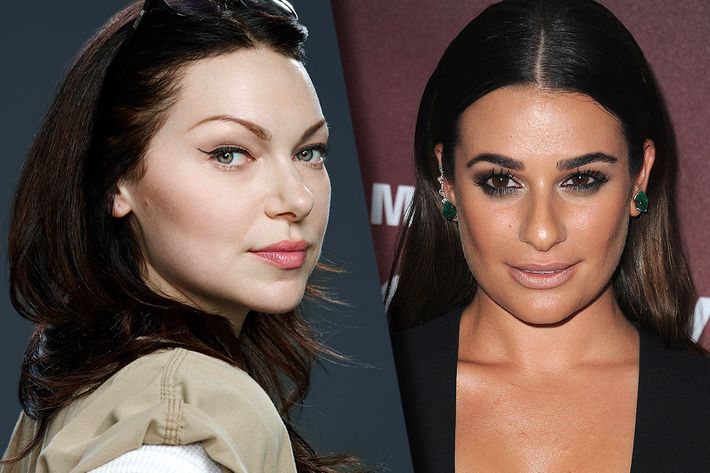 Michele has already shown that she can be a sexy bad girl on Scream Queens, so she'd be the best of Murphy's stable of faves to play Litchfield's resident bad-girl lesbian. The one benefit of this casting is that Alex would actually be interesting, if only for the experience of seeing Michele playing against type.
Angela Bassett as Suzanne "Crazy Eyes" Warren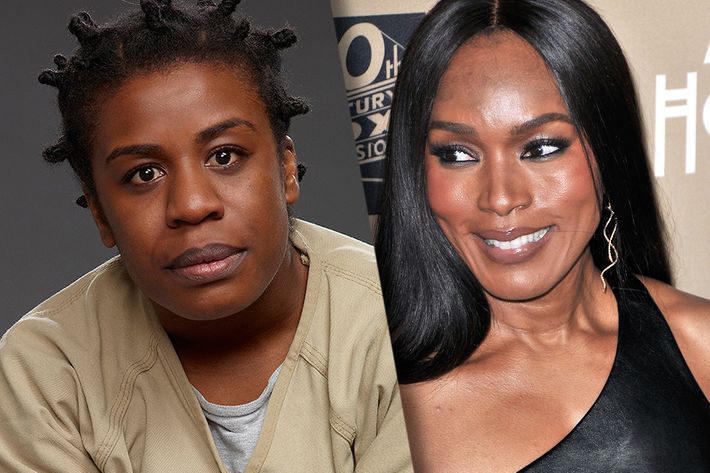 Murphy's filmography doesn't give us a lot of black actresses to pick from, to be honest, so naturally, this powerhouse Emmy-winning role needs to go another powerhouse, like the Oscar-nominated Angela Bassett.
Sarah Paulson as Nicky Nichols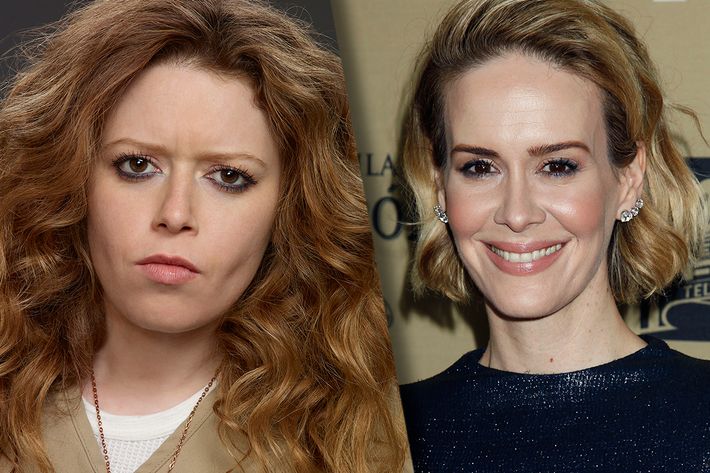 Paulson seems to be Murphy's good-luck charm, and she'd handle Nicky's drug addiction with the necessary heartbreak and vulnerability.
NeNe Leakes as Sophia Burset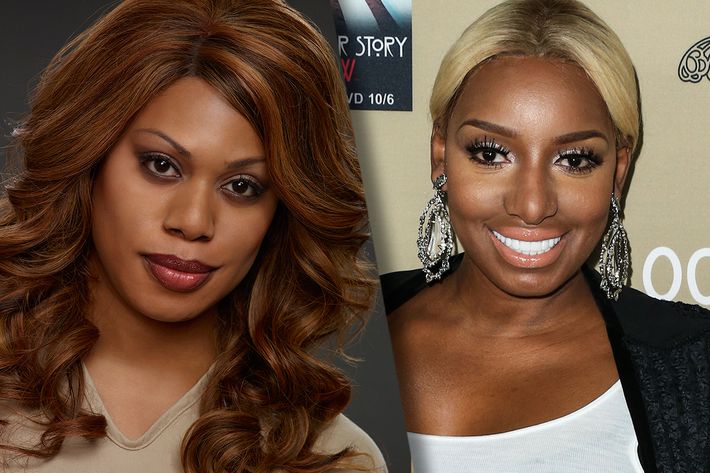 As with with Unique on Glee, Murphy's casting for trans characters usually just means hiring someone black and sassy who's good with one-liners. Sophia would have a lot more to do with Leakes playing her, but that might not actually be for the best.
Kristin Chenoweth as Tiffany "Pennsatucky" Doggett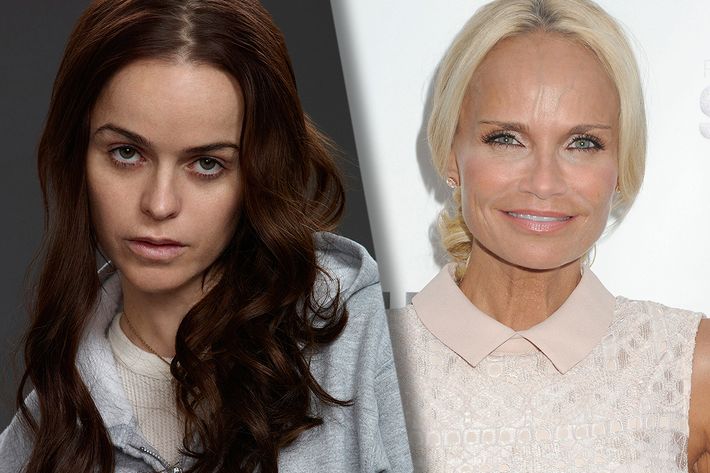 Chenoweth basically auditioned for Pennsatucky while on GCB. If she were on OITNB, there'd be a lot more of her singing and shucking and jiving spiritual hymns and singsonging random Bible verses that make no sense.
Jane Lynch as Galina "Red" Reznikov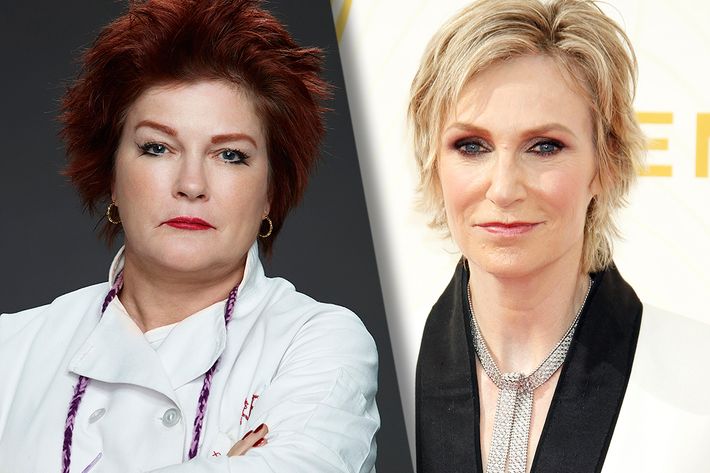 A no-nonsense authoritarian with a short haircut? Who else but Jane Lynch? She can throw pots and pans around the kitchen and have tantrums whenever she faces opposition.
Gabourey Sidibe as Taystee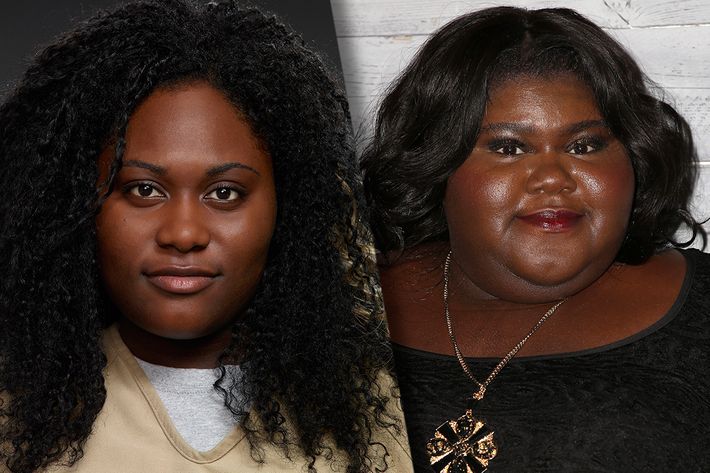 As one of the four black women Ryan Murphy knows, only Sidibe could deliver on Taystee's sexy curves and delivery of classic one-liners. We'd wish Sidibe actually did have this role in real life, but then she wouldn't be on Empire.
KeKe Palmer as Poussey Washington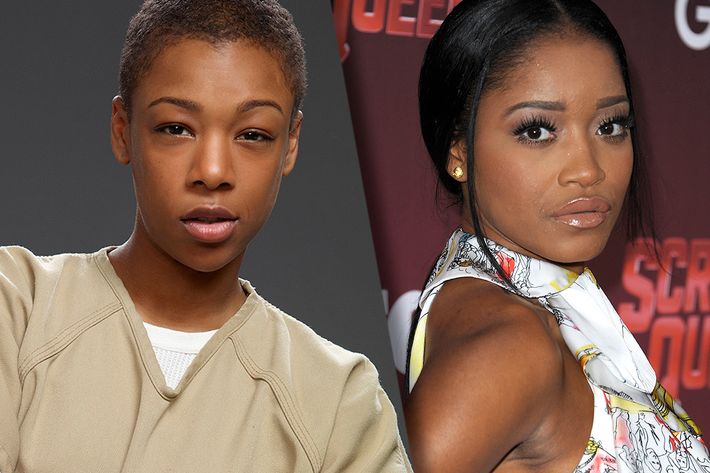 She'd be just as "sassy" as she's asked to be on Scream Queens, only without that long, pre-braided Poetic Justice weave they have her wearing.
Naya Rivera as Daya Diaz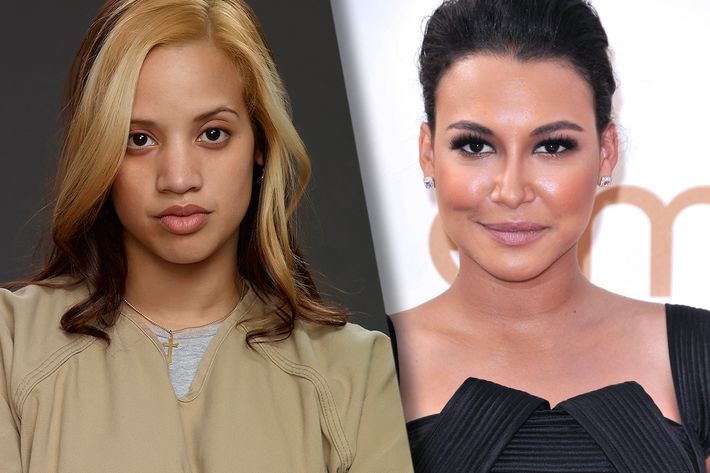 Rivera was one of Glee's secret weapons. She'd play the pregnant Daya perfectly, and you'd feel for her whenever she turned on the waterworks.
Lily Rabe as Lorna Morello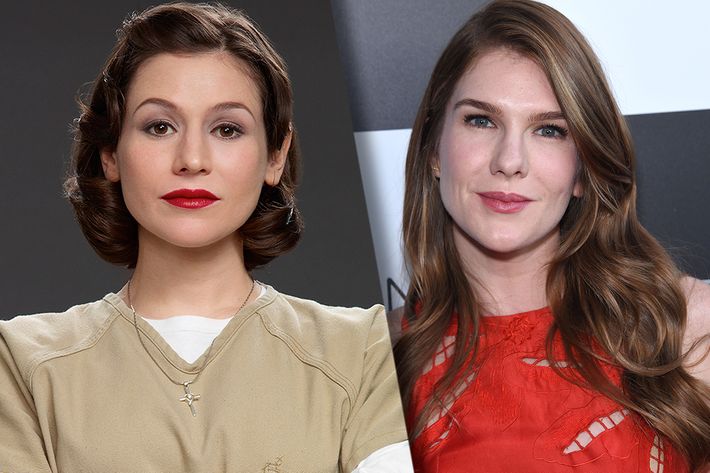 Murphy loves casting Rabe in roles where he can torture her (as seen on AHS: Coven), so who better to play the oft-victimized Morello than her?
Cheyenne Jackson/Finn Wittrock/Matt Bomer as Officer Bennett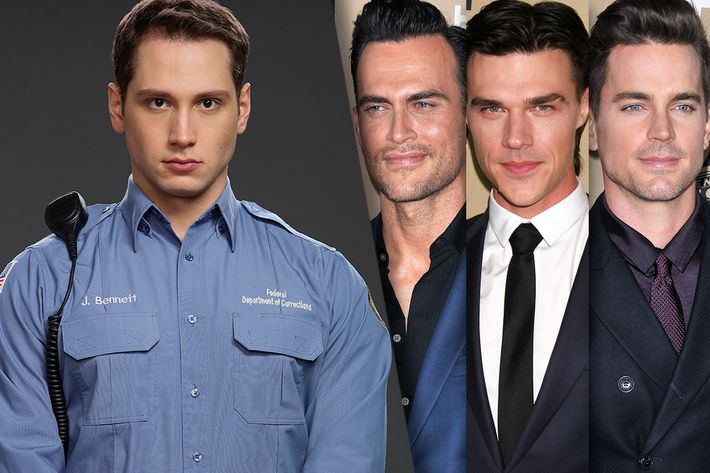 Any of Murphy's stable of attractive white guys could play Litchfield's resident stud in a uniform. In fact, you could probably swap actors each season, and the audience wouldn't even notice.
Roma Maffia as Gloria Mendoza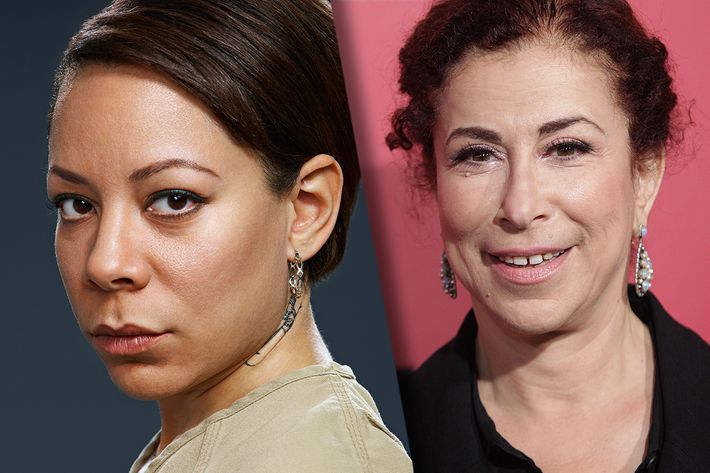 Maffia hasn't been featured in a Murphy joint since Nip/Tuck, which is a damn shame because she was perfect as Dr. Liz Cruz. Her ability to show all the disdain in the world for Julian McMahon on that show would translate well to her role as Gloria.
Denis O'Hare as George "Pornstache" Mendez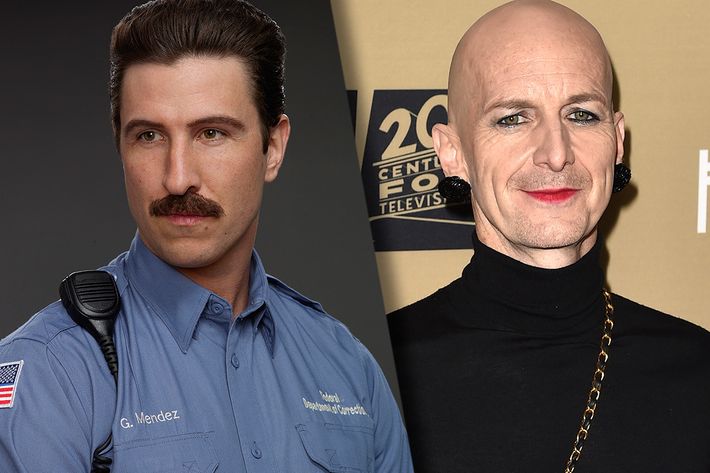 O'Hare plays creepy so well, and imagining him with a '70s pornstache will probably give you nightmares.

Evan Peters as Larry Bloom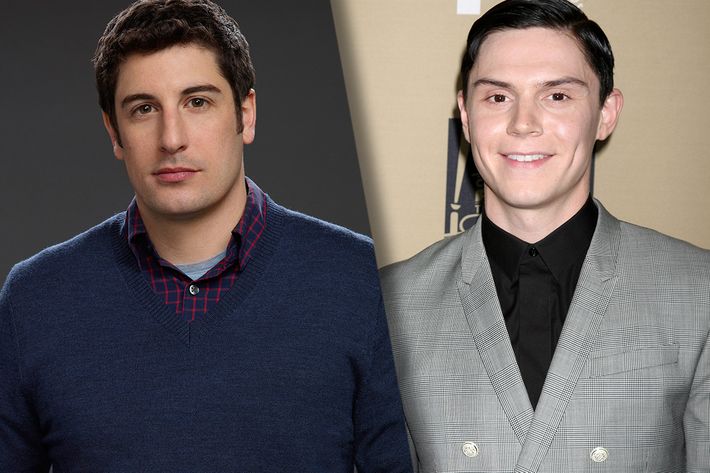 Because there's always a role for Evan Peters.