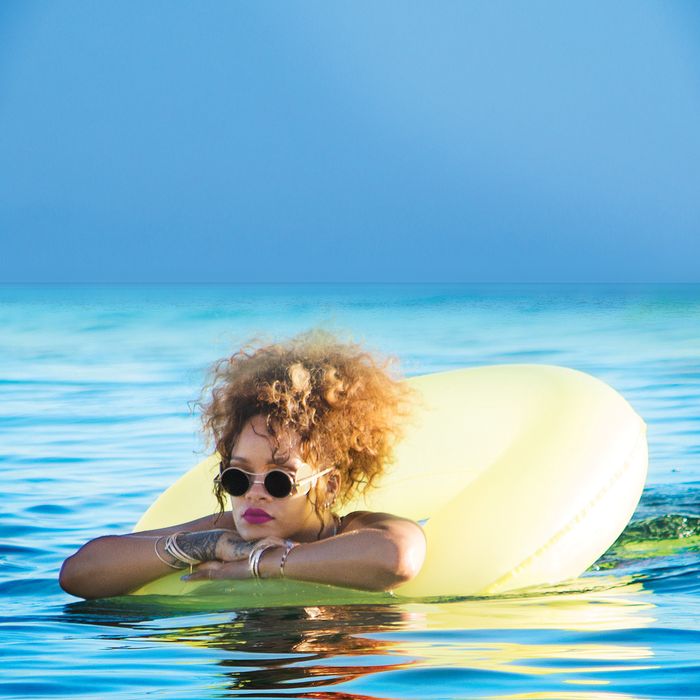 From beaches and mosques to White House pay phones.
Photo: Shanice King/Islandpaps/Splash
By the end of 2012, Rihanna had released seven LPs in eight years. So the three empty years since her last effort, Unapologetic, constitute a near-biblical drought. In late October, at long last, the pop superstar unveiled the title and album artwork — but not the official release date — for her forthcoming new LP, Anti, which is widely believed to be slated for November. As you can see, she's actually done a lot in the time between albums. It's just that very little of it involved new music. Given what she's been up to, can you blame her?
August 2013: After initial reports that she's working on a follow-up to Unapologetic, she's seen partying at Carnival in Barbados. She also buys a gun-shaped mouth grill.
September 2013: Says, via Twitter, that she sees "a Thai woman pull a live bird, 2 turtles, razors, shoot darts and ping pong, all out of her pu$$y."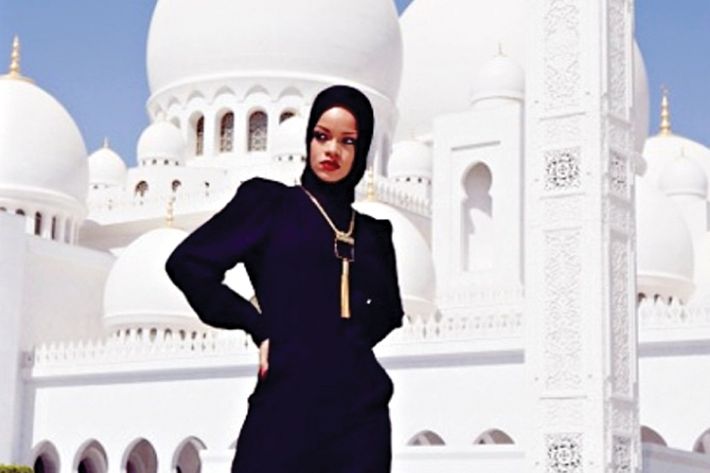 October 2013: Kicked out of a mosque in Abu Dhabi after showing up unannounced while wearing lipstick.
December 2013: Goes Christmas shopping in Barbados. Later, she posts a picture of herself smoking a blunt while wrapping presents.
January 2014: Photo-bombs the Full House cast.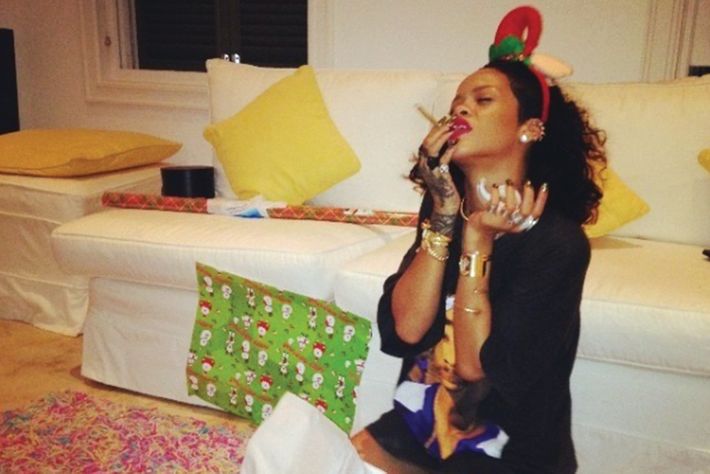 May 2014: Takes a selfie with a cop at a Lakers game and accidentally breaks his phone. She later donates $25,000 to the Los Angeles Police Foundation.
June 2014: Gets in a Twitter fight with TLC, saying, irrefutably, "There's no changing the fact that I'm me, and they're well … they're them."
July 2014: Parties with German soccer team after its World Cup win; refers to striker Miroslav Klose as "the German bae."
November 2014: Instagrams pics of herself swagging out next to a pay phone at the White House.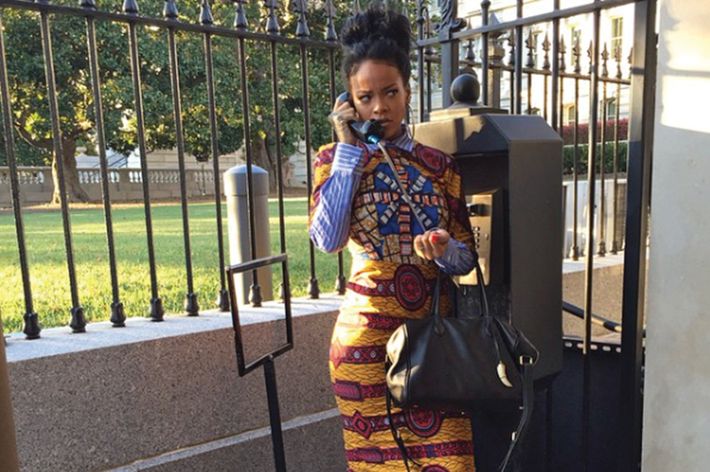 May 2015: Visits Cuba. "She specifically asked to eat Cuban food," restaurant owner Ernesto Blanco tells Agence France-Presse.
June 2015: Adopts a puppy that she found in a bathroom. "I found him in the bathroom somewhere, and he ran up to me," she says on Snapchat. What more reason do you need?
July 2015: Pleads with Hamptons fro-yo shop Buddhaberry to open after it had closed for the night. "She was caressing the front door with her body," says "Page Six."
October 2015: Calls Rachel Dolezal a "hero." Yes, really: "She kind of flipped on society a little bit," she tells Vanity Fair.
*This article appears in the November 2, 2015 issue of New York Magazine.