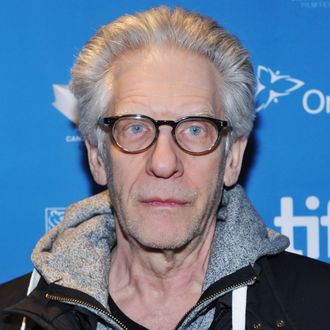 Truth detective.
Photo: George Pimentel/Getty Images
The poor, maligned runt that is True Detective season two just keeps getting kicked around. Season one director Cary Fukunaga hasn't watched it, while a number of directors, from William Friedkin to Andrew Dominik, reportedly turned down an invite to direct. Now we can add another name to that list.
Speaking at the Reykjavik International Film Festival, David Cronenberg said, "The heat is in TV. Last year I was approached to direct the first episode of the second season of True Detective, I considered it but I thought that the script was bad, so I didn't do it. In TV, the director is just a traffic cop, but on the other hand, it is work, and there's a lot of it."
Perhaps this means we'll see a thinly veiled reference to a director with a penchant for body horror in season three!