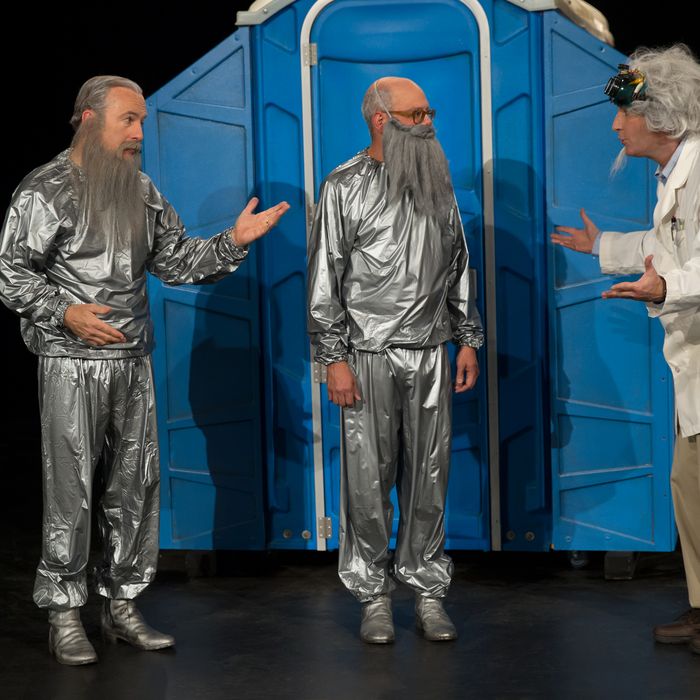 David Cross (center) and Bob Odenkirk (left and right).
Photo: Saeed Adyani/Netflix
Twenty years after Mr. Show, Bob Odenkirk and David Cross are back to send the sketch-comedy world up Heaven's Chimney once more. They've reunited for a brand-new show, W/ Bob & David, premiering on Netflix for your binge-watching pleasure on November 13. Vulture has the exclusive first trailer below, which finds Bob and David on a quest to satisfy the No. 1 question on every Mr. Show fan's mind: "Am I gonna get to jerk off later?" Of course! Because with cameos from Keegan-Michael Key and even more outlandish wigs (2015 is the Year of the Wig, after all), it's a real sexy, 100 percent original time. Enjoy!