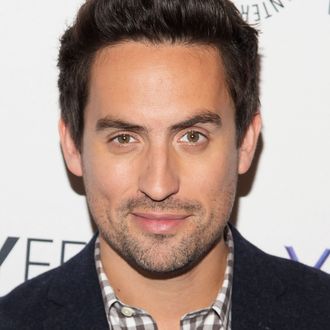 Actor-writer Ed Weeks.
Photo: TheStewartofNY/Corbis
Realizing that the gay-male-straight-female relationship has been thoroughly plumbed by pop culture, network TV is switching things up. ABC has bought Wing Person, co-written by The Mindy Project's Ed Weeks and Hannah Mackay, a British sitcom producer. The story is like the short-lived sitcom One Big Happy starring Elisha Cuthbert as a lesbian woman carrying her male best friend's baby, only with more same-sex sexy time and less morning sickness. According to Deadline, Wing Person is about a "co-dependent relationship between a lesbian lothario and her cautious, straight male best friend." So basically the straight man is playing "the straight man." You're welcome, Ed! That one's on us.