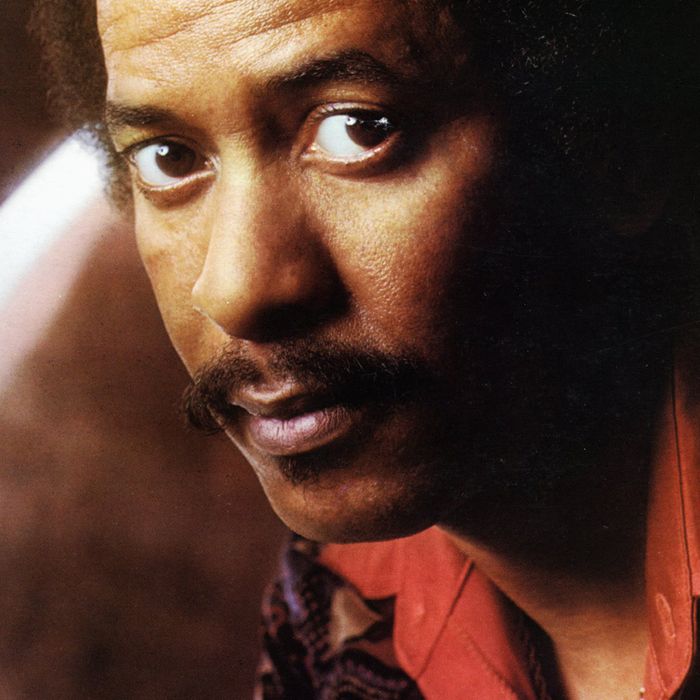 Photo: GAB Archive/Redferns
Allen Toussaint, the game-changing New Orleans producer, arranger, songwriter, and pianist, died of a heart attack after a concert in Madrid on Monday night, at the age of 77. As the news of his death spread Tuesday morning, social-media tributes and remembrances from prominent musicians rolled out in great number; not just from fellow New Orleans greats like Aaron Neville and Dr. John, but Paul McCartney, the Rolling Stones, Paul Simon, and Bonnie Raitt, among many others.

Toussaint the man was a modest character, known for his mannerly grace. But Toussaint the musician was one of the great forces to shape the sound of American music in the second half of the 20th century. He started out as a teenage piano player in a band called the Flamingos, along with future No. 1 hit-maker Ernie K-Doe ("Mother-in-Law") and guitarist Snooks Eaglin. Soon, he was hanging out at the Dew Drop Inn on LaSalle Street, the legendary segregation-era nightclub, restaurant, and hotel that hosted every major traveling African-American musician to come through New Orleans, from Duke Ellington to Ray Charles. He picked up work as a sideman at Rock and Roll Hall of Famer Cosimo Matassa's French Quarter studio, J&M, where Little Richard and Fats Domino waxed the songs that laid rock and roll's foundation.
In the early '60s, Toussaint turned out gem after R&B gem as in-house talent – writing, arranging, and producing – for the seminal New Orleans labels Instant and Minit Records, crafting sounds for K-Doe, a young Art Neville, Benny Spellman ("Fortune Teller," covered by the Stones, the Who, the Hollies, and eventually Alison Krauss and Robert Plant), Irma Thomas ("Ruler of My Heart"), Jessie Hill ("Ooh Poo Pah Doo"), Chris Kenner ("I Like It Like That"), and countless others. The front room of Toussaint's parents' house in New Orleans's Gert Town neighborhood was a clubhouse for that fertile generation of musicians; they'd write, rehearse, and clown around during all-day sessions, out of which emerged some of the most enduring and influential classics of American R&B.
In 1965, after a two-year stint in the Army, Toussaint struck out on his own. The house band at his new studio, Sea-Saint, was the Meters, whose slinky, greasy, New Orleans street sound became a cornerstone of funk. As the '60s slid into the '70s, Toussaint's skills lured acts like LaBelle, who recorded 1974's Nightbirds (including the mega-hit "Lady Marmalade") at Sea-Saint, and Wings, who cut Venus and Mars the following year. Toussaint had an uncanny skill for crafting a song to suit the artist, Cosimo Matassa told me in a 2007 interview.
"He's a perfectionist," said Matassa, who died in 2014. "And he kept a fresh sound that was appropriate to every performer. It was astounding how he could create a song and arrange it and wrap it around a particular performer."
It was in the '70s that Toussaint also tailored the songs that fit him best as a solo artist. A run of three albums — 1971's self-titled, 1972's Life, Love and Faith, and 1975's Southern Nights — established his sound: a loose, rolling groove as warm and strong as a limber muscle, sophisticated soul rhythms, and smooth vocals. Those were the albums mined by artists like Bonnie Raitt, Lowell George, and Glen Campbell, who turned Toussaint's delicate memory "Southern Nights" into a whomping rave-up — and a huge hit. Over the ensuing decades, Toussaint collected accolades including a Grammy Trustees' Award, induction into the Rock and Roll Hall of Fame, the National Medal of Arts, and an honorary doctorate from Tulane, in a ceremony that also honored Dr. John no less.
Like a lot of New Orleanians used to do during hurricanes, Toussaint "evacuated" during Katrina to a high-rise hotel at the edge of the French Quarter, on high ground. His home and the studio flooded badly. (Sea-Saint was never restored; in its place now is a salon called Andrea's Hair Studio.) He decamped to New York City and started to play regular shows at Joe's Pub, as well as several big-ticket benefits for New Orleans's recovery from the storm. It was backstage at one of those benefits that Elvis Costello, a longtime fan, pitched Toussaint on a collaboration, which came to fruition in late 2005 at Piety Street Studios in the Bywater neighborhood back at home. The River in Reverse reworked deep cuts from Toussaint's '70s songbook and featured a new song co-written by the two, the mournful title track. The Grammy-nominated LP would end up renewing a performing career for Toussaint, who had in past decades made live appearances a rarity. He toured the world with Costello. And when the album cycle was done, he returned to New Orleans.
As news of his death spread on Tuesday, the online celebrity tributes were many and effusive. They paid tribute to his hits, his influence, and his inspiration. But anyone plugged into New Orleans social-media chatter would have noticed something more. For every star's post, there were probably a hundred from New Orleanians: appreciations of his music, yes, but more often personal stories of meetings and run-ins. Standing next to Allen by the stage at a free festival in the park, or at an art exhibit. Serving him at a restaurant and getting a $100 bill as a tip. Catching a glimpse of him at the grocery store, or pulling up to the next pump while he filled up one of his two cars: the gold-toned 1974 Rolls with the license plate that read PIANO, or the deep-sea-blue Benz, plate SONGS. It seemed like everyone who lived in New Orleans – or who had even visited New Orleans – had managed to get him to pose for a photo together.
Allen Toussaint seemed to be everywhere in New Orleans. He loved to dine out, to attend the city's million live music festivals — whether he was performing or not — and to stroll through the French Quarter watching street performers. He was an ambassador on the elite level, turning up as a guest onstage with visiting acts like Bonnie Raitt, Elton John and Cyndi Lauper. In 2006, when the Superdome finally reopened for the first time since serving as a desperate shelter of last resort in the aftermath of Katrina, he played the National Anthem. In 2012, when the local newspaper, the 175-year-old Times-Picayune, laid off more than 200 staffers, Toussaint parked his Rolls in a lot where a support rally was being held and jumped onstage to play.
But more so, he was available to any fan who wandered up on the track at Jazz Fest or to his restaurant table. He never sent anyone away feeling as if they'd intruded. It sounds a little bit precious to praise him for shaking hands and kissing babies, but New Orleans music and New Orleans culture — from second-line parades to bounce block parties — has always been a joyous pulse that takes place in person, in the streets. And that kind of stardust and gris-gris was something New Orleans was hungry for in the years after Katrina. Seeing Allen, or talking to him, was like a brush with the spirit of the city, comforting and a little bit magical. He probably knew that. He probably took as much pleasure in it — and needed it — as much as we did.