In December, when Sony's computer systems were hacked and its executives' emails leaked, a beef between Angelina Jolie and former Sony co-chairman Amy Pascal was born. One leaked email revealed that Pascal and producer Scott Rudin traded jokes and bashed her after Jolie insisted on having David Fincher direct her Cleopatra drama. After the leaks, at The Hollywood Reporter's Women in Entertainment breakfast, Jolie and Pascal were photographed together for the first time, and Angelina's seemingly icy glare suggested that she might very well have Pascal killed, or at least make her watch several Jennifer Aniston films.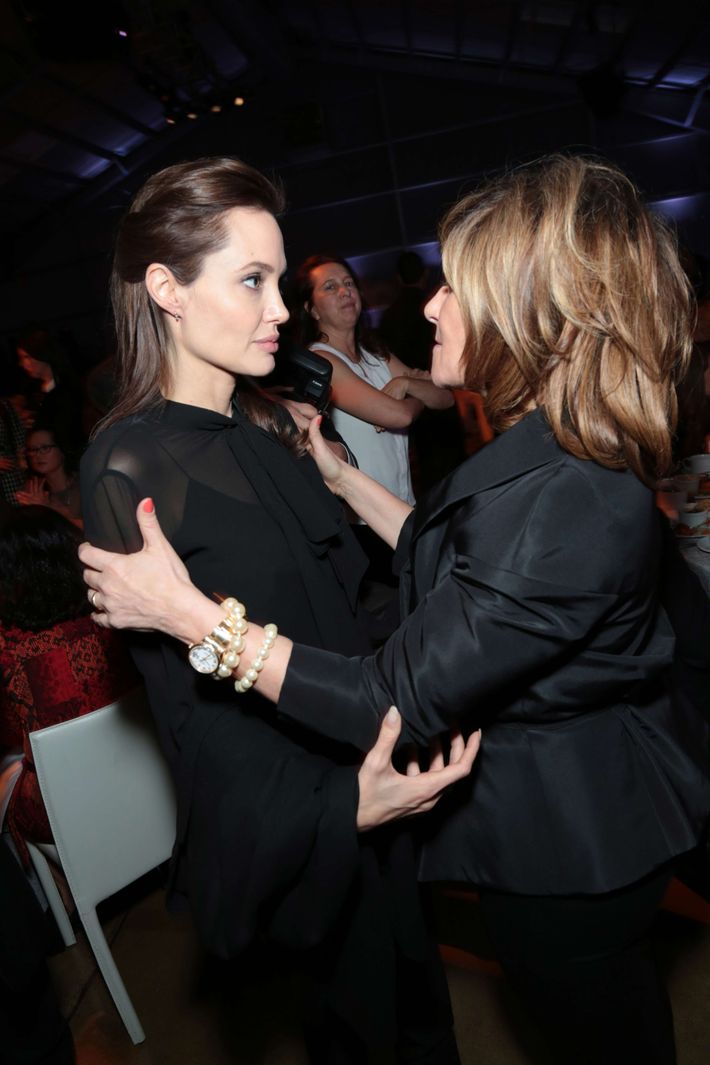 But, as it turns out, that was not the case! In an interview with the New York Times, Jolie reveals that all she felt for Pascal was concern. Jolie says, "There are certain things that bother me and certain things that don't. Personal attacks on me? I think I'm just so used to it. Honestly, my first instinct was that I was worried about Amy. I had someone call her and ask if she was O.K. Not because I'm a saint, but because I think we have to look at the bigger picture. She's got kids. I knew it was going to unravel for her."
"I had someone call her and ask if she was O.K." is a line even William Goldman couldn't have scripted in his heyday.