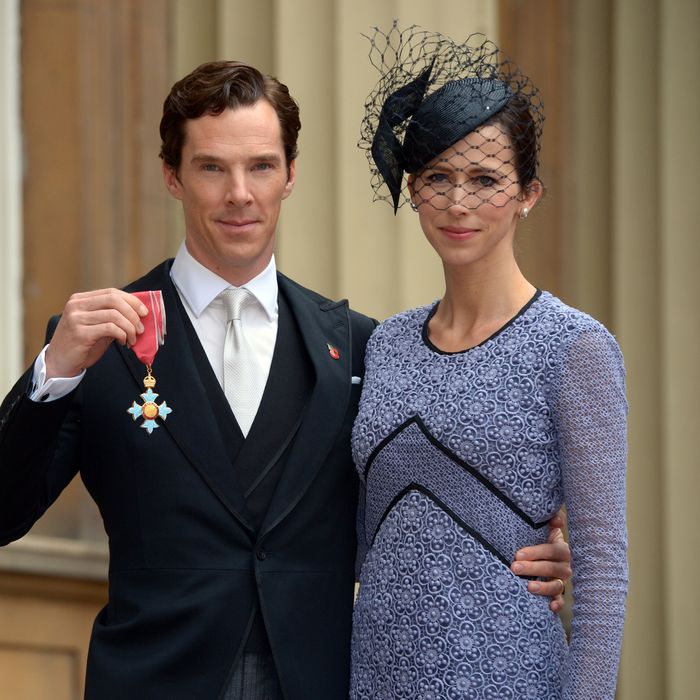 Actor Benedict Cumberbatch with his wife, Sophie Hunter, after receiving the CBE (Commander of the Order of the British Empire) from Queen Elizabeth II.
Photo: WPA/Getty Images
On Tuesday, Benedict Timothy Carlton Cumberbatch, Old Harrovian and son of Tim and Wanda, defied all rational limits and became somehow even more British when he was named a Commander of the Most Excellent Order of the British Empire in a ceremony at Buckingham Palace. Cumberbatch received the honor, which ranks just one step below a knighthood, for his "services to performing arts and charity." Just like Queen Elizabeth, who personally presented the actor with his medal, the award has no functional value, though it does entitle Cumberbatch to put "C.B.E." after his name in official documents.