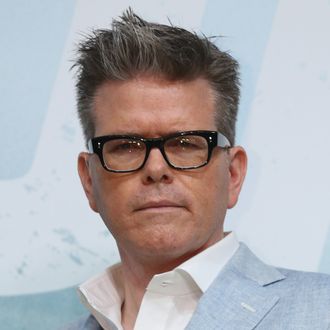 To Tom Cruise run where the brave dare not go.
Photo: Yuriko Nakao/2015 Getty Images
Christopher McQuarrie, who wrote and directed this summer's massively successful Mission: Impossible — Rogue Nation is in talks to return for Mission: Impossible 6, Variety reports. If the deal closes, McQuarrie would be the first to return to the long-running series, which, so far, has had a new director for each installment, Defense Against the Dark Arts–style. Tom Cruise, completely relaxed human being that he is, has already promised to do the sequel, while Variety reports that Paramount is holding an option for Rebecca Ferguson to return as well. The studio is reportedly eager to begin production as soon as possible, and shooting may begin as early as summer 2016. There's no word on what special curse former Mission: Impossible directors Brian De Palma, John Woo, J.J. Abrams, and Brad Bird will exact upon McQuarrie for this hubris.