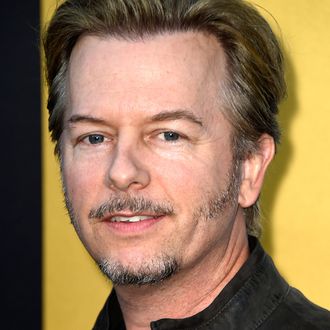 What could have been?
Photo: Frazer Harrison/Getty Images
Back in 1993, after David Letterman ended his run at Late Night and went over to CBS to host the Late Show, NBC originally offered the gig to David Spade. "I got offered [Late Night With David] Letterman when he left NBC," Spade tells Esquire while talking about his memoir, Almost Interesting. "How the fuck I spaced that, didn't put that in the book, I don't know. But when I was going through the final version of the book, I thought, Oh shit, that happened. It occurred to me that it might have been interesting for people to know that I got offered Letterman and didn't do it." Spade continued, "But then I got 'Hollywood Minute' [on SNL] and things picked up." In some alternate timeline, Spade would become a beloved late-night fixture screwed over by NBC — and Eddie Murphy would hate Conan.