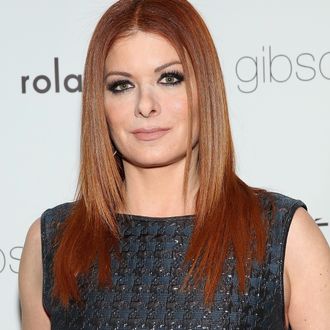 Debra's not Messing around.
Photo: Monica Schipper/Getty Images
Here's the thing: Women don't want your unsolicited dick pics sent to them. But you know who really doesn't want them in her inbox? Debra Messing. Messing took to Twitter this week to admonish an Instagram user for sending her a photo of his penis on Instagram. The dick pic in question came through her direct messages and it was definitely unsolicited.
And just to make sure people knew Messing didn't find the dick pic amusing in the slightest, she shared a pixelated version of the DM and reminded people to respect women more and not send them unsolicited dick pics. And really, Messing could choke you to death with any of the scarves she wore on the set of Smash, so listen to her warning.