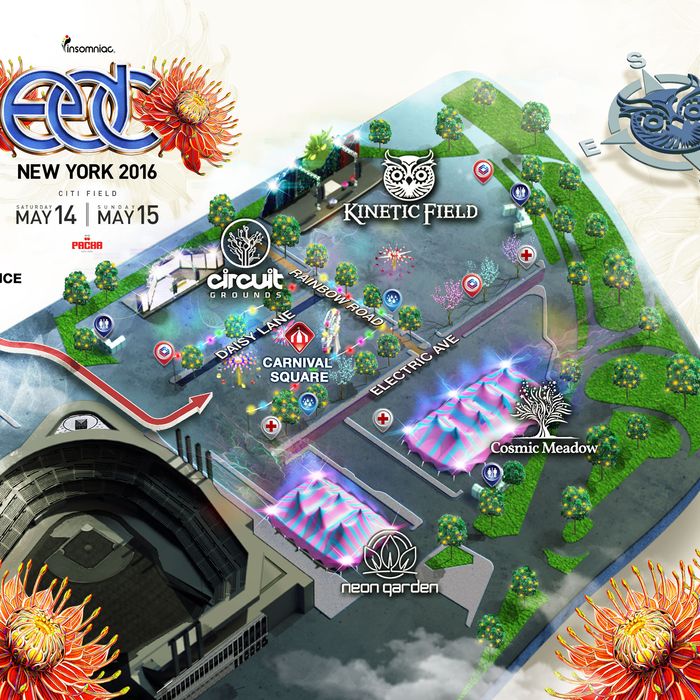 Photo: Courtesy of Electric Daisy Carnival
Get your glow sticks ready: The Electric Daisy Carnival returns to New York City after spending two years at New Jersey's MetLife Stadium. This year's festival, the fifth hosted by EDM megapromoters Insomniac Events, will be held at CitiField from May 14–15, where revelers can behold EDC's signature Ferris wheel and enjoy trippy art installations while, of course, pumping their fists. No word on this year's lineup yet, but tickets go on sale November 30 (at $200–460, they're not cheap).
Vulture got ahold of the festival map (above), which shows how the move back to NYC will increase the festival's overall footprint with a new stage layout, full-scale carnival rides, interactive stations, and the East Coast premiere of Carnival Square. Downside: This year's festival will not be held on Memorial Day weekend, which means you lose one day of recovery time. Plan accordingly.