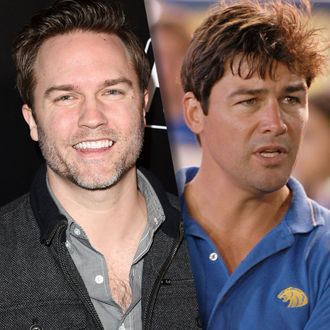 From Jason Street to Coach Taylor.
Photo: Getty Images, NBC
The team that brought you unauthorized musical productions of The O.C. and Cruel Intentions is taking on another one of your nostalgic favorites: Friday Night Lights, which also happens to be the winner of Vulture's High School TV Showdown. Better yet, the man set to play Coach Eric Taylor is someone intimately familiar with the show: Scott Porter, who played paraplegic football star Jason Street on FNL. To celebrate the occasion, Porter dropped this Dubsmash:
The musical will debut in Los Angeles sometime next year. Until then: Clear eyes, full lungs, can't lose!