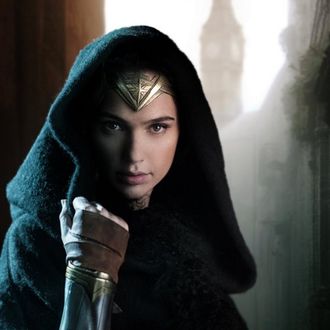 Cloaks big right now. Cloaks.
Photo: via Twitter/Warner Bros.
Gal Gadot shared a first look at Wonder Woman on Twitter last night, as principal photography begins for the first big female superhero movie in quite some time. It seems that, in addition to crimefighting, the Amazon warrior will spend a good amount of time cloaked in a comfortable and stylish hooded look. Also, that's Big Ben in the background — what might happen in Batman v Superman that would bring Wonder Woman to London?
For reference, we already know what Gadot will look like in battle in Batman v Superman: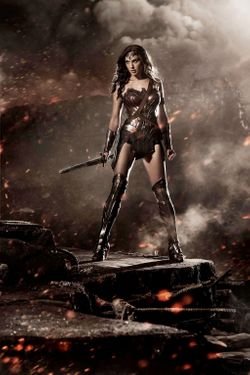 In a press release, Warner Bros. also confirmed the details of the film's cast, which includes Chris Pine as Wonder Woman's love interest Steve Trevor, Robin Wright, Danny Huston, David Thewlis, Ewen Bremner, Saïd Taghmaoui, Elena Anaya, and Lucy Davis. The film is directed by Patty Jenkins and set for release in 2017. We'd put the odds at 50/50 that Anthropologie will release a line of Wonder Woman cloaks before then.