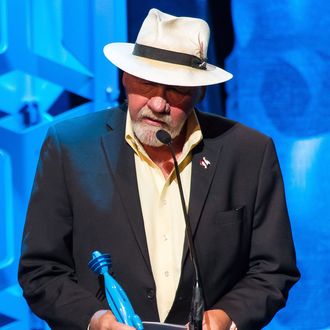 Michael C. Gross.
Photo: Joe Lester/Corbis
Veteran graphic designer Michael C. Gross, best known for creating the instantly iconic Ghostbusters logo, has died of cancer at the age of 70, the New York Times reports. Gross started his career as a teenager, contributing drawings to Famous Monsters of Filmland magazine. After marrying his high-school sweetheart at 17 — they met when he was a freshman and she was a senior who liked one of his drawings — he moved to New York to attend Pratt, but dropped out to take a job in the art department at Cosmopolitan. After a brief stint in Mexico designing posters for the 1968 Olympics, Gross began working as an art director for National Lampoon magazine, creating, among others, the cover of the magazine's infamous "Death" issue. He left the magazine in 1974 to start his own design firm; around this time, he also collaborated with John Lennon and Yoko Ono on a series of Christmas cards and book jackets.
Gross moved to California in 1980, but stayed involved with the National Lampoon brand, producing the 1981 film Heavy Metal and creating the look for the Griswolds' station wagon in Vacation. His work with Ivan Reitman on the former got him a job as an associate producer on Ghostbusters, where he created the team's famous logo. As he told the Telegraph last year, "it was never meant to be the logo for the film or anything beyond simply being put on the side of the car as a prop, or on the uniforms or to hang a sign outside the fire station." But thanks to an ongoing copyright dispute, the filmmakers were not able to put the movie's title on its early promotional materials — which meant that Gross's logo took center stage.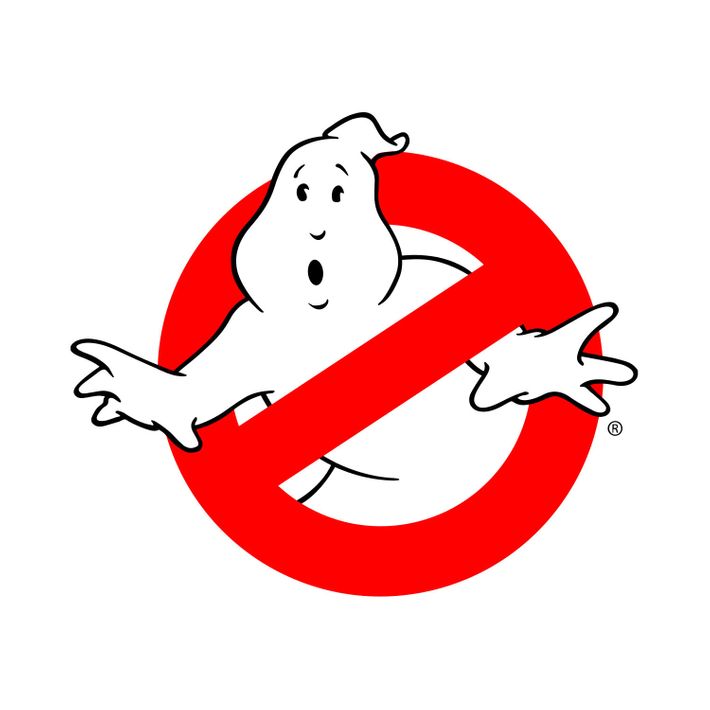 "[T]he strangest place I ever saw it," he told the Telegraph, was at an air show in the '80s. "It was on the side of a B52 nuclear bomber, painted on the nose," he said. "The Cold War was still going, and the Ghostbusters logo was there in black and white and grey. I looked at it and I laughed. I said to myself, 'So when I look out the window and I see the horizon light up with mushroom clouds, I'll know that over Moscow my logo is dropping a missile.'"
Gross continued working in movies for the next decade, producing Ghostbusters II, Kindergarten Cop, and Dave, on which he also served as second-unit director. He left Hollywood in 1995, in part to escape the coverage of the O.J. Simpson trial. He settled in Italy, trying to become a painter, but eventually settled back in California, working as a consultant and a museum curator. Gross and his wife Glenis divorced in the '90s, but as he told the Comics Journal, "We remained best friends. We had done business together, traveled together even. Then she came to live here on the beach with me in her last year before she passed away [in 2006]." He said they were together "40 years, but technically on paper it was 30."