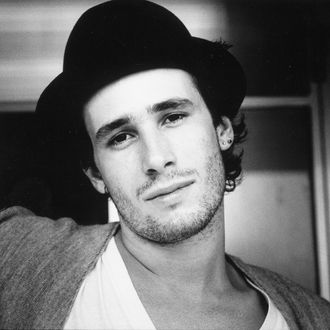 R.I.P.
Photo: Michel Linssen/Redferns
Jeff Buckley likely never intended to be remembered as a cover artist, but that is the legacy the late singer, who died in 1997 with just one album to his name, has left behind. And it'll continue into 2016: NPR reports that another posthumous Buckley album, You and I, is set to be released next March, this one featuring mostly covers he recorded as reference tracks to give his producers a sense of the sound he was after for his debut album. It'll include his take on Led Zeppelin's "Night Flight," Bob Dylan's "Just Like a Woman," the Smiths' "I Know It's Over" and "The Boy With the Thorn in His Side," and others, as well as two original songs.
NPR also has a first listen of his cover of Sly and the Family Stone's 1968 classic anthem for equality "Everyday People," which Buckley has pared down considerably. Like his iconic "Hallelujah" cover, it's done acoustically, but this one doesn't require a box of tissues to get through.