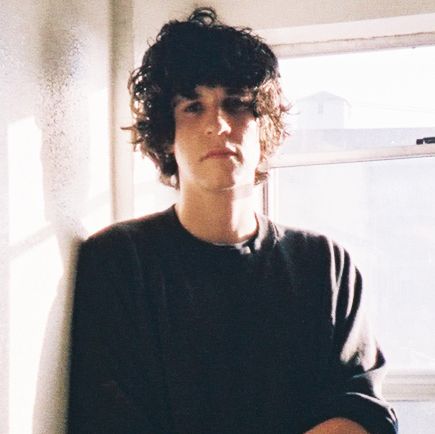 Pop music has been looking toward indie music with increasing regularity for its songwriters: Tame Impala's Kevin Parker helped out Mark Ronson on this year's Uptown Special; Chairlift's Caroline Polachek was tapped for Beyoncé's "No Angel"; at one point Grimes was writing songs for Rihanna. Tobias Jesso Jr., the 30-year-old Canadian indie balladeer behind what Adele called her favorite song she's ever written during her Radio City concert earlier this week ("When We Were Young"), is just the latest example.
Jesso Jr. claims to be militantly uncool. Upon the release of his debut Goon earlier this year, he garnered comparisons to '70s songwriting greats like Harry Nilsson and Randy Newman, both considered de rigueur reference points for a certain class of indie rock in recent years. But Jesso Jr. wasn't thinking of those folks when he was making his album, as he was instead influenced by Paul McCartney's 1971 AOR classic Ram, Tracy Chapman, and Sam Cooke. Nevertheless, with Jesso Jr. having worked with JR White of the very cool (and, sadly, very dead) San Francisco psych-pop band Girls to put his strong album together, the music press came knocking anyway. Reviews praised Jesso's angelic purity of lyrics and simple melodies rooted in urgently emotional piano lines, like on his standout requiem for lost love, "How Could You Babe," which he wrote about his ex-girlfriend Riley Keough, Elvis Presley's granddaughter.

In January of this year, Adele tweeted a link to that song's video, effectively making Jesso just as much of a darling among pop listeners as fans of sensitive indie-dude tunes. In interviews, he still likes to describe himself as your average guy, beanstalk tall with a messy mop of brown curls, who just loves writing songs. But at this point — in between rumors that he's dated both Taylor Swift and Alana Haim — we know it's all a ruse. Tobias Jesso Jr. is a lot cooler than he'd have us believe. Here's how he got to roll with the big guns.

2008–2014: Jesso moves to Los Angeles from Vancouver to play bass for pop singer Melissa Cavatti and starts dating Riley Keough, Presley's granddaughter. He has a very well-documented bad week, during which he gets into a bike accident and finds out his mother has cancer. Jesso moves back to Canada, where he begins to write songs on the piano for the very first time. While there, he sends the demo "Just a Dream," which he quietly put online in 2013, to JR White, whose band Girls had just broken up. White replied and invited him to come record in San Francisco.
August 2014: With the help of White, Jesso gets signed to Matador imprint True Panther and releases the lo-fi track "True Love," followed by the announcement of a $5 flexi-disc program where subscribers received a new song every three or four weeks.
November 2014: Jesso releases his first studio single, "Hollywood," a beautifully aspirational and autobiographical song about the life of a struggling artist in Tinseltown, produced by White. The buzz begins in earnest. He also posts a photo mugging with Alana Haim, sparking dating rumors.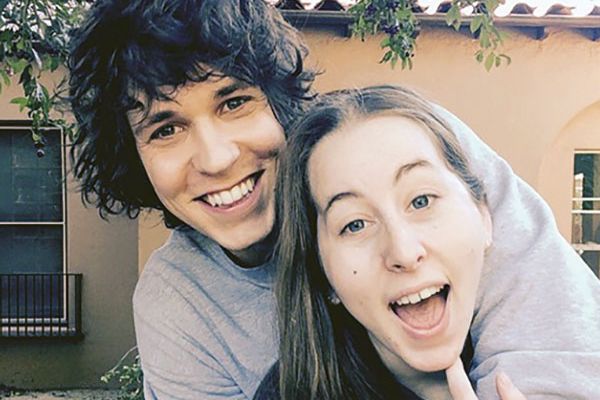 December 2014: True Panther announces the release of Goon; producers include White, Patrick Carney of the Black Keys, and alt-pop "It" boy Ariel Rechtshaid.
January 2015: Adele tweets a link to the "How Could You Babe" video. When Jesso found out, he said his "hands got a little shaky and then I ran around my house like a 14-year-old girl," which is the best possible reaction. "The video shot up at least 30,000 hits," he adds.

February 2015: Rumors have it that Jesso has broken up with sister Haim and moved on to squad leader Taylor Swift.
March 2015: Goon is released to critical acclaim, and Jesso celebrates by playing "Without You" on Conan alongside a string section and Danielle Haim on drums. He also reveals Adele would be his dream collaboration. "If we ever did a duet of one of her songs, I'd take the verse, because there's no way I'd sing one of those choruses. It would just be disrespectful to anyone listening," he told Pitchfork.
Meanwhile, he tells Consequence of Sound that his dream "is to work with people who are going for the Grammys." "Eventually, I'm going to write the best song I can possibly write, and I'm pretty sure it's going to be someone else singing it," he adds.
April 2015: More love for Adele. "[I want to be] a tiny, bad-voiced version of Adele. But a guy," Jesso tells Rolling Stone.
May 2015: Jesso treats the Jools Holland show to what he affectionately refers to as his "ugly piano face" during a stirring performance of "Without You."
June 2015: Pitchfork releases a mini-doc on Jesso's quick rise, during which he goes public about his addiction to chewing mint-bamboo toothpicks and duets with a dog on the Ray Charles song "Georgia." What a gem.

July 2015: Goon is short-listed for Canada's indie-friendly Grammys equivalent, the Polaris Prize, up against albums from the New Pornographers and Drake.
August 2015: Billboard reports rumors that Adele has tapped Jesso to write songs on her follow-up to 21.
September 2015: Sia releases "Alive," a song co-written by Jesso and Adele. It was originally meant for 25 but didn't actually make the cut, and is now slated for Sia's This Is Acting, an album of songs written for other artists.
October 2015: Performs "Forever" with Haim in Los Angeles at the Fonda, dispelling all possible rumors that there's any bad blood (get it?) between him and the sisters Haim.
November 2015: Adele releases 25's sentimental centerpiece, "When We Were Young," co-written by Jesso. The two buddies interviewed each other for The Guardian this week: "His grandparents were friends with Philip Glass, and Tobias had inherited Philip Glass's old piano," Adele writes. "We wrote our song, 'When We Were Young,' on that piano. How cool is that? I'm definitely going to work with him again. He's my new secret weapon."