According to TMZ and the E! News, the Kardashian family's weekly newsletter, Kylie Jenner and aspiring rapper Tyga have broken up. The timing of course, is impeccable, because who wouldn't want to go through a break-up in order to experience Adele's latest album, 25? Teens and adult Target shoppers are probably breaking up with one another just to experience the full gravity of Adele's vocals, so why would Jenner and Tyga be the exception? In fact, every track eerily pinpoints a specific moment in their whirling carousel of a romance.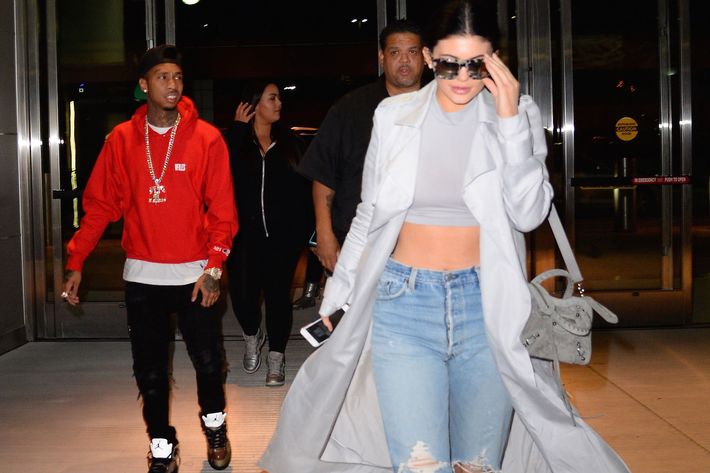 "Hello"
"Hello, it's me." The texts, voicemails, and Snapchats Jenner unquestionably received when she skipped out on his birthday party on Thursday. Neither Jenner nor any Kardashians were at his party at 1 Oak in Los Angeles, so you know he was using his Boost Mobile flip phone (it's all he can afford, he did only sell 2,200 copies of his last album) to remind her of their glory days of posing for paparazzi photos and sharing ice cream cones at Dairy Queen.

"Send My Love (To Your New Lover)"
This particular song, with the lyrics, "Send my love to your new lover / treat her better," take on a different context when you imagine them being sarcastically sung by Blac Chyna. There were constant rumors that Chyna and Jenner were feuding after he left her to take up with the then-underage Kardashian, so Jenner is probably listening to this track and wiping away tears in the midst of Max Martin's folksy, vibrant beats. Jenner could always count on Chyna being the bitter ex with a chip on her shoulder, but after Future and Chyna released their own version of By the Sea (on Tyga's birthday no less!), the chip is on Jenner's shoulder.
"I Miss You"
This one's pretty self-explanatory, yeah? Tyga misses Jenner. The lyrics, "I miss you when the lights go out" are especially prescient because the "lights" probably refer to paparazzi camera flashes and Tyga won't be getting much of those when he's no longer dating a Kardashian.

"When We Were Young"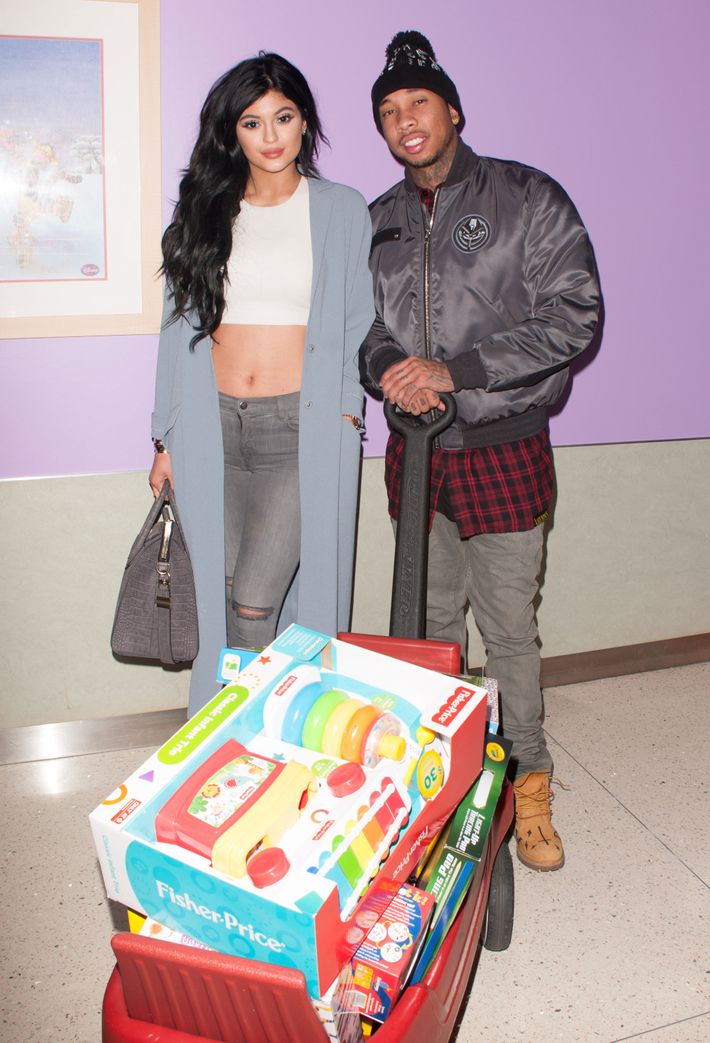 You know Tyga is humming along to this song all like, "I was young at heart when I met Kylie!" But it's mostly about how he probably met Kylie while he was her baby-sitter or substitute teacher at her high school, you know, since they started dating long before she turned 18 this year.

"Remedy"
"Every story has its scars" indeed. Those scars would be the ones from Tyga's tattoo of Jenner's name on his right arm. He's gonna need some laser surgery pronto, unless he gets back together with Chyna and they bond over their tattoos of their exes.
"Water Under the Bridge"
"Our love ain't water under the bridge" is kinda apt, since even if they've really broken up, TMZ is not gonna leave them alone about this break up for at least the next seven years.

"River Lea"
Alright, this one is a stretch, but the Kardashians have a lot of assistants, so one of them is probably named Lea or something.
"Love in the Dark"
"I can't love you in the dark" refers to the aforementioned fact that Kardashians love having their romances under the scrutiny of tabloids and the paparazzi, but it's also a double entendre for the fact that they couldn't keep their affair in the dark when they were dating before Jenner was 18. It was quite possibly the worst-kept secret since Rachel Dolezal admitted she was white.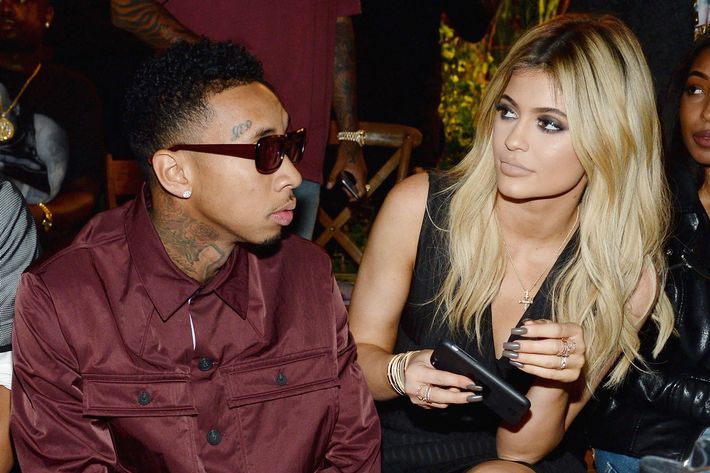 "Million Years Ago"
A reference to the length of time Tyga thinks it has been since he was raising a son with Chyna before he moved on to Jenner, but he literally went from ending things with Chyna in 2014 to being rumored to dating Jenner within the same year. "But that was a million years ago," Tyga probably texted Chyna about their relationship when she found out about Jenner. "No, it was yesterday, fool," she probably texted back.

"All I Ask"
Adele rather dramatically sings on this track, "It matters how this ends, because what if I never love again?" Which is probably a thought that's run through Jenner's head, since she's a teenager. But don't worry girl, you literally have your entire adult life ahead of you since you can't even legally drink yet.

"Sweetest Devotion"
I wasn't ready then; I'm ready now
I'm heading straight for you
You will only be eternally
The one that I belong to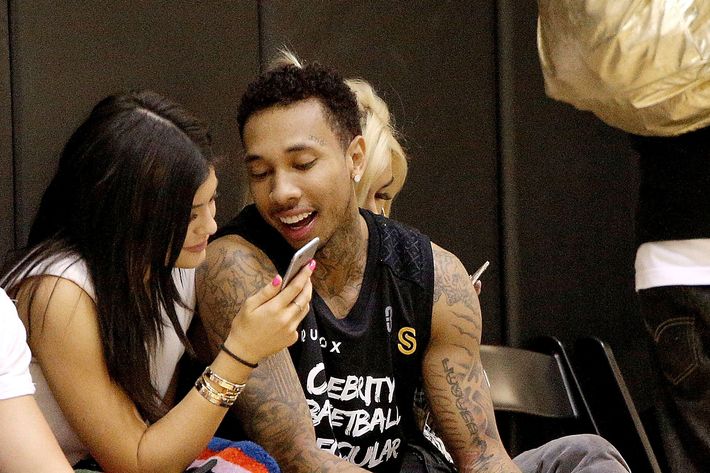 This lovely song about soulmates and eternal devotion is what they'll listen to before they get back together, because dammit, their love can stand the test of time.